First: Doctors go on strike demanding security, lose 5 days Salary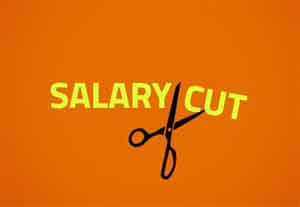 Nagpur: Resident Doctors of Government Medical College, Nagpur are indeed facing tough response from the government, which is taking a stern action by cutting their salaries for the days that they were on strike last month.
Medical Dialogues team had earlier reported that 350 resident doctors associated Government Medical college and Hospital, Nagpur had gone on Strike in the Month of October demanding additional security. While demand for more security guards had been there for a long time, the security issues at the medical college indeed became blatant when the naked body of a murdered woman was found lying in the bushes adjacent to the hospital's ward. This coupled with the fact that Maharshtra Security Force (MSF) guards were on strike at that time led the insecure medical college residents call a mass-bunk demanding the authorities to take action.
Read Also :
GMC Nagpur: 350 Resident Doctors get Suspension orders for strike
While the government promised to meet their demands, which led to doctors calling off the strike, the resident doctors were in for a surprise when they received their paychecks this month.
Nagpur Toda
y reports that they have now received their salaries with 5 days deducted from their last month's pay.
Dr Lajpat Agrawal, Secretary of Maharashtra Association of Resident Doctors (MARD) confirmed the same to
Nagpur Today
stating all the resident doctors who shunned the work last month had been given deducted salary. The salary of 5 days has been cut from each doctor's pay, he added.
The move is indeed first of its kind, as historically when government does respond to doctors demands during strike, it adds that no punitive action shall be taken against the doctors. Resident doctors are indeed lamenting, that while their many of their promised demands were not met by the government, they are on the receiving end for making basic demands such as security. The doctors also complained about but have received no response.