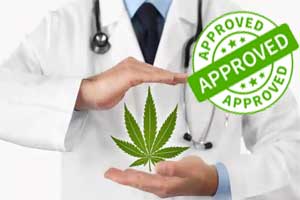 Bankok: The Thailand government has recently approved a reform to legalize the medicinal use of cannabis. This would make it the first Southeast Asian country to do so.
The government led by Prime Minister Prayut Chan-ocha said that the proposal to reform its narcotics laws would be presented to the Parliament, Efe news reported.
"This is not the liberalisation of marijuana," said government spokesperson Buddhipongse Punnakanta via press release, reports candid chronicle.
"This doesn't mean people are allowed to grow marijuana in their backyards. It will still be under control," the spokesperson added.
The proposal also included the legalization of the medicinal use of kratom, a tree in Southeast Asia whose leaves are used as a stimulant, analgesic and narcotic.
In a statement, the government underlined the need to update its narcotics laws as an increasing number of countries worldwide had started to accept the legitimate medicinal benefits of cannabis.
Medical cannabis or medical marijuana refers to the use of cannabis and its constituent cannabinoids, to treat disease or improve symptoms. Cannabis is used to reduce nausea and vomiting during chemotherapy, to improve appetite in people with HIV/AIDS, and to treat chronic pain and muscle spasms. Cannabinoids are under preliminary research for their potential to affect stroke.
Thailand government outlawed the use of drug in 1935 and its possession or transportation of up to 10 kg is punishable by a maximum of five years of imprisonment, whereas anything above 10 kg of it can result in up to 15 years in jail.
"If we let it be used recreationally, our society is not ready yet, so I want to do this first step first," said NLA member Somchai Sawangkarn, the lawmaker behind the amendments.
"From allowing the making of medicine, maybe in six months or a year's time, if society is ready, it could become a food supplement…and eventually, that could lead us to its recreational use." Mr Sawangkarn added.
0 comment(s) on First in Asia: Thailand approves cannabis for medical use