Foreign Medical Graduate from Kazakhstan arrested for practicing with fake MCI, FMGE pass certificate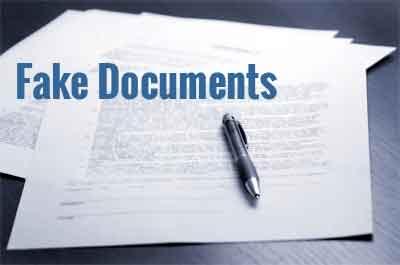 Sangli: A 29-year old foreign medical graduate has been arrested by local police on account of submitting fake MCI registration certificate, an NBE mark sheet and FMGE screening test passing certificate to Maharashtra Medical Council (MMC) and for practising on the basis pf the same.
The case concerned Dhiraj Ramchandra Patil, from Sangli who completed his MD in Medicine from International Higher School of Medicine, the International University of Kyrgyzstan in 2012.
As per the MCI norms, there is an entrance examination, Foreign Medical Graduates Examination (FMGE or MCI screening exam) is an examination mandatory for all Foreign Medical Graduates (FMGs) in order to be able to practice in India. This is conducted by the National Board of Examinations twice a year and only upon clearing this exam can medical graduates from foreign universities practice in India
Now in the year 2014, Patil submitted an MCI registration certificate, an NBE mark sheet and screening test pass certificate of 2012 to Maharashtra Medical Council (MMC) and based on these documents he was issued an MMC license number which allowed him to practice in the state
Read Also: Fake CPS Certificate Scam: Supplementary Charge sheet against 77 doctors
However, the man came under the scanner in 2016 when it was found that another doctor in the state was registered under the same MCI registration number. The State Medical Council, then, communicated with the MCI and NBE.
After the investigation, the Maharashtra Medical Council came to know from the MCI that the permanent registration number that was mentioned in the MCI certificate submitted by Patil was actually issued one Dr Magar, reports 
Asian Age
. Other certificates  including his FMGE test results were also found to be forged
The authenticity of the NBE certificate was questioned as well when it was discovered that two members were having the same roll number.
The President of the Maharashtra Medical Council, Dr Shivkumar Utture told the
Mumbai Mirror
, "We received two members' applications with the same NBE roll number. So, we wrote to the NBE. Both the NBE and the MCI confirmed that the certificates submitted by Dhiraj were bogus."
The Maharashtra Medical Council then registered an FIR in the Agripada police station.
With the "doctor" being on the run since then, the local police finally arrested him now after a period of three years. In this case, Dhiraj had applied for an anticipatory bail in the local court and the high court in Sangli, which the court had dismissed.