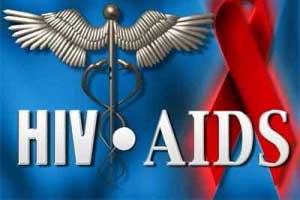 New Delhi:  A parliamentary panel today asked the Union Health Ministry to make efforts to formulate a scheme to extend financial assistance to HIV/AIDS patients "at the earliest".
The committee noted that it is "imperative" to keep this issue as the primary agenda of the government to "explicitly" exhibit their keenness for the welfare of the HIV patients in the country.
It said it should be done so that the patients do not feel neglected and be able to channelise their energy and resources to overcome the physical and psychological trauma due to long-drawn treatment.
The Committee on Petitions on the Union Health Ministry, in its 56th report tabled in Parliament today, said it is "not satisfied" with the efforts of the ministry.
"The committee, therefore, once again reiterates their earlier recommendation and urge the ministry to take concerted efforts to formulate a scheme at the earliest to extend financial assistance to the HIV/AIDS patients without any quantification, slab or the reasons attributed to inadequate resources on this count," it said.
The committee, chaired by Bhgat Singh Koshyari also took note of the initiatives taken by the ministry to amend the existing schemes to extend the benefits of social protection and considering exclusive schemes for financial assistance to people living with HIV.
It said HIV positive patients face major financial constraints due to direct costs of medication, continuous monitoring and medical care.
Additional costs also include the substantial reduction in the overall earnings of HIV-infected individuals as well as their household members.
"Many HIV infected persons in the country are still unable to access treatment due to their weak financial condition. In some states, one-time financial benefit or financial assistance to orphans is being provided after the death of 'People Living with HIV/AIDS' (PLHIV).
"The committee observed that there is an absence of a universal policy and/or an 'integrated approach' for providing financial assistance to the HIV/AIDS patients and later on, to the family of the deceased," it said.
It, therefore, felt the grief of HIV-infected persons and urged the government to renew their efforts to formulate a blueprint for extending some financial assistance to the HIV/AIDS patients and also to the family members of the deceased HIV infected patients, it added in the report.
0 comment(s) on Formulate scheme to extend financial assistance to HIV/AIDS patients: Parliamentary panel to Health Ministry