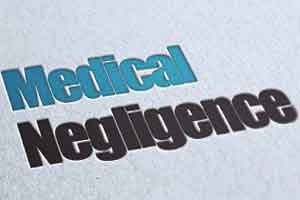 New Delhi: The Supreme Court has sought the reply of the Centre, MCI and Haryana government on a mans plea, seeking Rs 10 crore as compensation from a Gurgaon-based hospital for alleged medical negligence that led to the death of his seven-year-old daughter, who had dengue.
A bench of justices R K Agrawal and A M Sapre issued a notice to the Ministry of Health and Family Welfare, Medical Council of India (MCI), Haryana government, Fortis Memorial Research Institute (FMRI) in Gurgaon, the hospitals doctor and others on the plea filed by the father of the child, Adya, who died during treatment in November last year.
The petitioner, Jayant Singh, alleged that the hospitals "medical malpractice and wrong treatment resulted in prolonging medical treatment, which permitted blatant profiteering by the hospital at the cost of his daughters life".
He alleged that the doctor took her daughter off the ventilator when her survival was deemed economically unfeasible.
In his plea, the father also sought setting up of a separate body for regulating and acting against medical negligence.
"Frame guidelines for taking stringent and binding action qua medical negligence, including guidelines for introduction/ setting up of an institution which would replace the Respondent No. 5 (MCI)."
"Declare that Sections 20A (related to professional conduct) and 33(m) (standards of professional conduct and etiquette) of the MCI Act, 1956 are ultra vires the Constitution of India and liable to be set aside, as they are ineffective in dealing with medical negligence and cases of quackery," the petition read.
He also sought cancellation of the licence of the hospital and that of the doctor due to whose "gross negligence" his daughter died.
31 comment(s) on Fortis dengue death case: SC admits Rs 10 crore compensation petition, seeks reply from MCI, Govt, FMRI