Fortis Healthcare to treat diabetes with metabolic surgery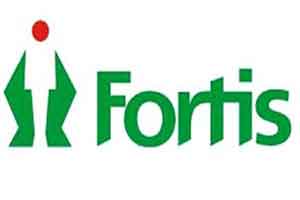 Fortis
Shalimar Bagh and Fortis C-DOC have achieved a medical significance by using surgical intervention to treat diabetes. Under this new development, diabetics who undergo a metabolic (
Bariatric
) surgery can be given a chance to lead a normal and healthy life. Bariatric surgery has been medically used as a term for weightless surgery, where people who are obese undergo a fitment of gastric band inside their stomach to reduce weight. Many patients suffering from obesity and diabetes can now hope to lead a normal course of life, which in turn can be life threatening.
The surgical unit at Fortis Hospital is headed by Dr. Atul N C Peters, Head & Director- Institute of Bariatric 7 Metabolic Surgery. The metabolic surgical procedure may include
Laparoscopic
Ilea Interposition and Laparoscopic Duodeno Jejunal Bypass for different individuals with different physiological framework. Ileal Interposition is a Metabolic Surgery procedure, which will be used to treat overweight patients with diabetes. This technique is applied by placing ileum, which is the distal part of the small intestine, either between stomach and the proximal part of the small intestine , or by placing the ileum to the proximal part of the small intestine without touching the natural connections of the stomach.
Dr. Atul Peters, Head & Director, Institute of Bariatric &Metabolic Surgery, Fortis Hospital Shalimar Bagh Said, "Diabetes has grown to be an epidemic in India. With more and younger people contracting this disorder at an earlier age, metabolic surgery for Diabetes is the only proven tool for complete resolution of this disorder in about 80% patients suffering from Type-2 Diabetes. This has also been endorsed as a life saving surgery for lean diabetics suffering from uncontrolled diabetes with a BMII al low as 27.5. With the success of the surgeries people have begun to live normal lives with much lesser stress and compromise."
Dr. Anoop Misra, Chairman, Fortis C DOC Centre of excellence for Diabetes, Metabolic Disease and Endrocrinology said, "Diabetes is s medical condition of the body where the body does not procedure the necessary amount of insulin to break the sugar levels and turn it into energy. The most ideal option is a balanced diet, regular exercise and timely medication. When these factors conditions can be corrected and treated through surgery with excellent results in patients suffering from Type-2 Diabetes." Mr.
Simmardeep Singh, Zonal Director, Fortis Shalimar Bagh said, "This kind of surgery requires utmost skill and expertise. It also requires a high amount of confidentially and sensitivity towards patients. Dr. Peter's clinical excellence is unquestionable. With his achievement we are sure we will achieve a few milestones and make a mark in this field." IDF,
International Federation of diabetes
reveals that by 2030 almost 600 million will be living with diabetes. The IDF Atlas provides scientific finding proving the global burden of diabetes. In its consistent effort to produce a powerful voice for diabetes awareness and advocacy, the IDF also promotes prevention and better management of the disorder to increase the life span population.
Research reveals that
Diabetes
Mellitus is the most dreaded epidemic in the world today. India has the dubious distinction of having a population of 62 million diagnosed with this disorder. It is predicted that by 2030 India will have a population of 79.4 million affected by Diabetes Mellitus. Genetic factor have a strong contributory element to this disease but one cannot ignore the pervasive environmental factors like obesity, lifestyle changes, shifts in diet patterns and increasing urbanization.