Fortis Hospital, Mulund, bags 5 Asian Hospital Management Awards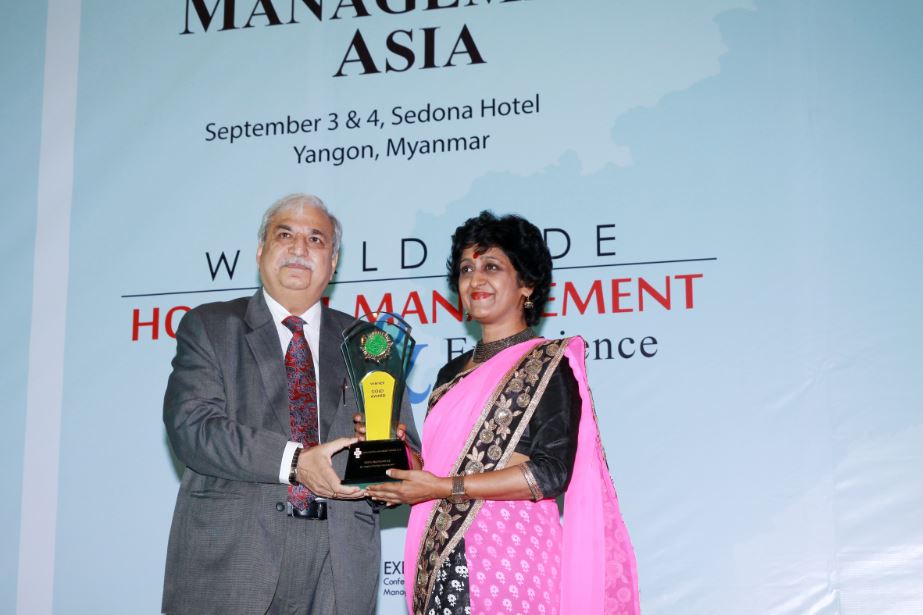 The awards bestowed by Asian Hospital Management Awards (AHMA) recognize and promote best management practices in hospitals across Asia 
Mumbai, September 14th, 2015: 
Fortis Hospital, Mulund, after recently being JCI accredited, has been bestowed with yet another honour, an international recognition, for having won five awards at the 
Asian Hospital Management Awards (AHMA)
 across multiple categories. Dr S Narayani, Zonal Director, Fortis Hospital, Mulund received the awards on behalf of the institute at an award ceremony at Sedona Hotel in Yangon, Myanmar.
With 361 entries from 101 hospitals across 12 countries vying for the awards, it is a matter of prestige for Fortis Hospital, Mulund, for being amongst the only two hospitals in India featuring on the awardees list. The hospital has been recognized for following best practices in the following key categories, making this the best tally, by far, for a single facility among all hospitals in India;


Equipment Premier League (EPL) in the Bio Medical Facilities Improvement category


Cardiac "R.E.A.C.H" (Reaching Enabling And Caring @ Home) under the Clinical Service Improvement category


Fortis Mulund IT; Enabling a Paradigm Shift – From Manual to Automated mode under the Innovations in Healthcare IT category


Fittest Fortisian: Physiotherapy's Fitness Drive under the Service Improvement for Internal Customers category


"Fittest Fortisian": Fortis Mulund's Fitness Drive for a Healthier Workplace under the Human Resource Development category


Upon receiving the recognition, Dr S Narayani, Facility Director, Fortis Hospital, Mulund said, "We are honoured to be the recipients of the AHMA's for the 5
th 
year in a row. This recognition, from the most reputed body for healthcare in Asia, is a testimony to our hospital's resolute commitment to innovate and implement best practices in healthcare. The awards are only a testimony to the efforts of the hospital team in providing quality care to our patient and implementation of path-breaking medical practices, which differentiates us from the rest"
The Asian Hospital Management Awards recognizes and honors hospitals in Asia that implement best hospital practices. Now in its fourteenth year, AHMA is considered as "the" hospital management awards program in the Asia-Pacific region, as awards are given to those hospitals that have innovated, implemented or enhanced outstanding projects, programs, and best practices during the prescribed time period.