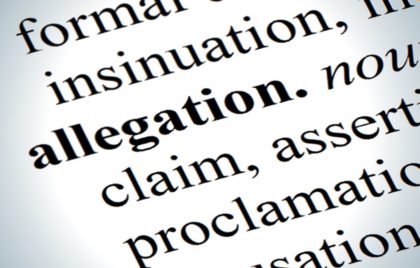 New Delhi : A girl has filed an FIR with the Delhi police stating that she was allegedly mishandled by a doctor inside an operation theater here at a private hospital.
Indian Express reports that the allegations have been made against a doctor at Fortis hospital's Vasant Kunj branch with the patient molested her inside the operation theatre during a fistulectomy procedure.
The victim, who allegedly underwent a surgery that was necessary, said the doctor "may have done something" after giving the patient anesthesia.
"I got admitted in October for a surgery which wasn't supposed to be done. In the operation theater, I was given anesthesia and the doctor might have done something to me. I've gone through surgery; I know how anesthesia works and when someone does something," she told ANI.
The victim further claimed that the doctor allegedly scooped out a piece of flesh from her body and showed it to her.
"Because of the damage caused by the doctor, my health has drastically deteriorated. I can't sit or stand, and I'm forced to take painkillers every day due to the pain," she added.
Meanwhile, the hospital clearly denied any of the claims of the woman informing that the patient was operated on after proper consent and in the presence of two female nurses, a male anaesthetist and a male OT technician.
"The woman visited the hospital on October 16… She was found to be suffering from anal fistula," a hospital spokesperson told Indian Express. "She was advised to surgery and explained the procedure," the hospital spokesperson said.
It is reported that woman had earlier sent a legal notice to the hospital, demanding compensation for the procedure. According to the hospital officials, the legal notice thus sent had no allegations of the molestation, however,  the woman later went to the police station and alleged she had been molested by the doctor.
An FIR has been filed against the doctor, and the investigation is underway.
21 comment(s) on Fortis Hospital Vasant Kunj: Doctor assaulted me during Fistulectomy, alleges woman