Founder of PGI Neurology department-Professor Jagjit Chopra passes away at 84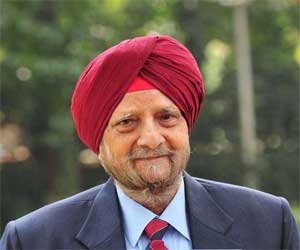 Chandigarh: A Padma Bhushan awardee, a renowned neurologist and the founder of the department of neurology at PGIMER, Professor Jagjit Singh Chopra passes away on January 19th at the age of 84.

After suffering a stroke, Chopra had been admitted in the ICU of Post Graduate Institute of Medical Education & Research (PGIMER) for the past one month. Chopra is survived by his son and daughter.

A condolence meet was held on Saturday at the medical institute, under the chairmanship of Director Jagat Ram. Senior professors, former directors, PGI faculty members, administrative staff and resident doctors mourned the death of the eminent medical scientist.

Dr Chopra was born in Lahore. He completed his initial studies at Government Medical College, Patiala, and then later moved to the United Kingdom for his further studies. He was conferred with different various awards for his contribution in the field of medicine.

He was the first Indian neurologist to be selected as the secretary general of XIV World Congress of Neurology, held at New Delhi in 1989. The Government of India awarded him with the highest civilian, Padma Bhushan award for his contributions in 2008.

He was awarded life-time achievement award by the World Federation of Neurology in 2017.

He was elected by the National Academy of Medical Sciences as its fellow and later he received the B. C. Roy Award, the highest Indian honor in the medical category. He is a recipient Amrut Mody Research Award of ICMR.

He had been the founder-principal of the Government Medical College and Hospital, Chandigarh and also a former president of the Indian Academy of Neurology. He is the author of the book, Neurology in Tropics, which is a compilation of contributions from 146 neurologists. He is credited to have published 235 scientific papers in various national and international journals.