Four Assam hospital staff suspended for administering an expired saline to a 12-year-old boy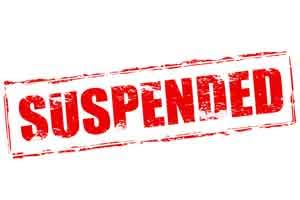 Guwahati : The Assam government suspended four staff members of a government hospital for allegedly administering an expired saline to a 12-year-old boy.
The incident took place at SK Roy Civil Hospital, located in Hailakandi district in Assam's Barak Valley. The expired saline was administered to Abu Sufian Mazumder, who was admitted to the hospital.
The incident came to notice after the boy's condition deteriorated after he was administered the saline. The relatives of the patient later found out that the saline was expired, and reported this to the district administration.
Hailakandi Deputy Commissioner Moloy Bora placed under immediate suspension Hospital Administrator Bhaskar Das, nursing staffer Shanta Sharma Roy, pharmacist Fakaruddin Laskar and store-in-charge Kamala Purkayastha.
The Deputy Commissioner also instructed the Health & Family Welfare Department to initiate proper action against Superintendent of the Hospital Subendhu Chakraborty for allegedly remaining absent from duty and leaving station without permission in contravention of circular instructions.
Meanwhile, Bora has also directed the Additional Deputy Commissioner, Health, to probe the incident and find out how expired medicine found its way into the store of the hospital.