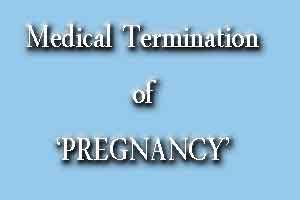 In what appears to be a landmark judgement regarding the Medical Termination of Pregnancy beyond the stipulated 20 weeks for rape victims under the MTP Act, the Punjab and Haryana High Court has given some important directions.
The background of the judgement comes after a minor rape victim approached the hon'ble court pleading Medical Termination of Pregnancy even after the legally stipulated 20 weeks, given her circumstances. As an interim decision gave the legal authority to the medical board to decide whether the MTP should be carried out or not and continue with the MTP if the same is necessary for preserving the life and health of the victim.
The medical board however, did not choose to carry out termination of pregnancy.
................................ Advertisement ................................
Given the circumstances the court deduced the following opinion
................................ Advertisement ................................
The doctors in such circumstances cannot be penalized when they act in good faith and help a hapless victim to abort the pregnancy caused due to rape. It appears that doctors did not carry out termination of pregnancy for fear of prosecution under the penal provisions referred to in the foregoing paras of this judgment. This court is of the view that the fear of chilling effect of prosecution needs to be removed from the mind of doctors. Section 3 of MTP Act provides a defence when the termination is done in accordance with the conditions set out in the MTP Act. Further, a medical practitioner is protected by Section 8 of MTP Act for "any damage caused or likely to be caused by anything" for any act done in good faith under the MTP Act .

To remove this fear of prosecution in the minds of the doctors, the authorities concerned should issue procedural guidelines so that they may act without fear in the interest of the patient.
The Bench consisting of  Justice Paramjeet Singh Dhaliwal went on further to direct AIIMS to intervene in the matter
I would request Director of AIIMS to constitute another medical board of equivalent or Larger number of doctors as of the PGIMER to explore the possibility of termination of pregnancy. The Court requests the Director of AIIMS to do the needful as soon as possible and inform the Court about the actions taken.
The court further directed the judgement copy to be forwarded to concerned authorities in the state and UT so as to avoid delays in such cases
…..when, any case is brought to Court for passing of any orders under the MTP Act, the said case can be determined on the first day itself by sending the woman to the medical board immediately for quick action if possible under the provisions of law. The need for filing of reply should not arise so as to avoid wasting of precious time available with the pregnant victim……
Meghna A Singhania is the founder and Editor-in-Chief at Medical Dialogues. An Economics graduate from Delhi University and a post graduate from London School of Economics and Political Science, her key research interest lies in health economics, and policy making in health and medical sector in the country.
She can be contacted at meghna@medicaldialogues.in.
Contact no. 011-43720751
3 comment(s) on Frame guidelines to remove fear of prosecution from doctors in certain MTP cases: HC to AIIMS