Free of Cost Cosmetic Breast Surgery at Tamil Nadu Govt Hospital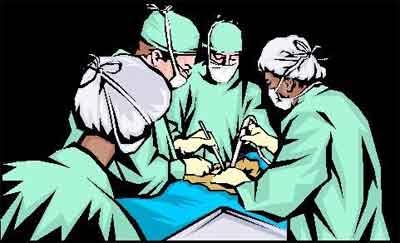 CHENNAI: Free Cosmetic breast surgeries are now in the reach of common people, as the Tamil Nadu health department has announced the launch free cosmetic surgery clinic at Government Stanley Medical College and Hospital.
The state government came up with the decision to open the cosmetic surgery clinic after many women came visiting the hospital asking for breast reconstruction surgery. Besides cosmetic reasons, many women were cancer patients who require reconstruction after cancer surgeries. The move comes as a means of providing them with a safe and cheaper option for these cosmetic surgeries as opposed to the risky and/or costly counterparts that these women take.
Inaugurating the cosmetic surgery clinic at the hospital, Health Minister C Vijaya Baskar said,"If we don't offer, they may opt for dangerous methods or take huge loans for it."
The state Health Department will bear the cost of the surgeries for now and officials will be talking to the state health insurance provider, United India, to cover such procedures too for social reasons.
Speaking with TOI, Head of plastic surgery Dr V Ramadevi said,"We have been doing surgeries to reconstruct entire breasts or a part for cancer victims. Now, we plan to do surgeries for those who want to increase or reduce their breast size.
"As a plastic surgeon, I don't judge women when they seek surgery. If they are fit I recommend, " he added
"Nearly 80 percent of breast cancer patients in the country undergo mastectomy while the remaining undergo breast conservation surgeries with poor cosmetic results," Dr C B Koppiker had informed to The Indian Express   in an earlier report.
Dr Ramadevi further stated that the plastic surgery department will register patients for these surgeries on Mondays. Women will have to undergo basic tests before doctors decide the operation they would require. "There is one sub-speciality we will focus on each day of the week," he further informed the daily