Free treatment for poor drug addicts in Punjab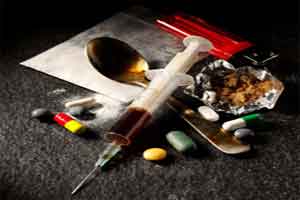 Chandigarh:  The Punjab government will treat poor drug addicts for free at all state-run de-addiction centres.
At a high-level meeting of civil surgeons, medical superintendents and principals of the government medical colleges today, Chief Minister Amarinder Singh directed his chief principal secretary to ensure that necessary funds for free treatment are immediately placed at the disposal of the concerned deputy commissioners, an official release said.
Singh said that he would sanction funds from the chief minister's relief fund, if needed.
He directed the Health Department to explore the possibility of seeking financial aid from reputed national and international health organisations, besides engaging with the NGOs already working to fight drug abuse.
Singh said he would personally take up the issue with Prime Minister Narendra Modi and urge him to intensify Centre's efforts to prevent entry of drugs and narcotics into Punjab from the adjoining states of Rajasthan, Uttar Pradesh, Madhya Pradesh and Jammu & Kashmir.
The chief minister also underlined the need to keep a strict vigil over the nefarious activities of some foreign students, especially of African origin, who were studying in private institutions, colleges and universities, and were reportedly into drug smuggling and peddling, the release said.
He asked the management of these institutions to crack down on such students.
The Health Department was also asked to work out the modalities in consultation with the Transport Department for extending free travel facility to poor drug addicts along with one attendant each in government buses to go to the nearby de-addiction centres.
He took serious note of reports of police probing the antecedents of drug addicts taking admission in de-addiction centres.
He directed ACS Home to issue strict orders against entry of any police official into the centres.
Singh underscored the need to crack down on unscrupulous chemists who were openly supplying countermand drugs and medicines by flouting all the prescribed norms and asked the health minister to convene a meeting of chemist associations to discuss ways to put an end to such unlawful practices.
However, he made it clear that genuine buyers should not be harassed in the guise of strict enforcement.
The chief minister directed the Health Department to put in place a mechanism for utilising the services of private hospitals, medical and educational institutions in the treatment of addicts by empanelling them on prescribed government rates.
He also asked the department to devise a minimum protocol for medical, health and diagnostic services to be provided to the patients.
Finance Minister Manpreet Singh Badal called for "humane treatment" of drug addicts and urged doctors to motivate parents to get their addicted children treated without fear of social stigma.
The Finance Department, he said, would extend full support to the Health Department in meeting the shortage of super speciality doctors in psychiatry.
Read More: 
Give priority treatment to drug addicts: Punjab govt tells doctors