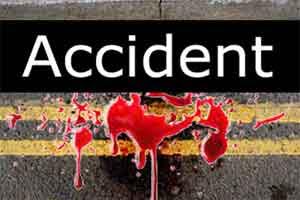 New Delhi :  In order to endure free and mandatory treatment for victims of accidents, acid burns, and fires in all city hospitals, the Delhi government has issued guidelines .
The guidelines were released by Health Minister Satyendra Jain, who also informed through a tweet that the Delhi Government will bear all the cost of treatment in such cases.
"Guidelines issued for free and mandatory treatment of accident, acid burns and fire victims in all hospitals in Delhi. Delhi government will bear the cost," Jain said in a tweet.
The government would pay the hospital expenses of any individual — from Delhi or outside — who is injured in an accident on any city road.
As per the memorandum, the guidelines call for cashless treatment of medico-legal victims of road accident, acid attack, and thermal burn injury, where incident has occurred in the National Capital Territory of Delhi, in registered nursing homes/private hospitals situated in NCT of Delhi and for seeking reimbursement of the cost incurred during treatment of such victim by the concerned nursing home/private hospital through Delhi Arogya Kosh
The guidelines specified that nursing homes/private hospitals interested in seeking reimbursement of the expenditure are required to enter into an agreement with Delhi Arogya Kosh for this purpose. The payment shall be made at previously finalised rates
Attached are the guidelines
0 comment(s) on Free Treatment of Accident Victims: Delhi Govt Issues guidelines for Hospitals