From LaQshya to Anemia Mukt Bharat: Health Minister informs about Initiatives for improving quality care to pregnant women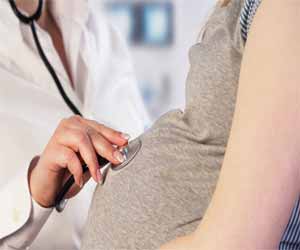 New Delhi: Through a recent written reply in the Lok Sabha, the Union Minister of Health and Family Welfare, Shri Harsh Vardhan informed the parliament about the steps taken by the Government to ensure quality care to pregnant women and neonates as well as the criteria for deciding a 'high case load delivery point'
The minister also provided the number of Mother and Child Health (MCH) wings that have been set up and are presently operational in the country including Gujarat
Based on the minister's response following Steps have been taken by the Government to ensure Quality care to Pregnant Women and neonates;


LaQshya (Labour Room Quality Improvement Initiative): Government of India has launched "LaQshya program" to improve quality of care in labour rooms and Maternity Operation Theatres in public health facilities. The LaQshya programme is evidence based approach to improve quality of maternal and newborn care and provide respectful care, particularly during the intrapartum and immediate postpartum periods, which are the most vulnerable periods for a woman and newborn contribute to a significant proportion of maternal and newborn deaths. Its implementation involves improving infrastructure upgradation, ensuring availability of essential equipment, providing adequate human resources, capacity building of health care workers, and adherence to clinical protocols and improving quality processes including respectful care in Labour room and Maternity operation theatres.


PMSMA (Pradhan Mantri Surakshit Matritva Abhiyan): The Pradhan Mantri Surakshit Matritva Abhiyan (PMSMA) has been launched in June, 2016. Under PMSMA, all pregnant women in the country are provided fixed day, free of cost assured and quality Antenatal Care (minimum package of ANC including investigations and drugs) on the 9th of every month. The Abhiyan also involves private sector doctors as volunteers to provide specialist care in Government facilities.


Midwifery Initiative: In December 2018, the Government of India has taken a landmark policy decision to rollout midwifery services in the country in order to improve the quality of care and ensure respectful care to pregnant women and newborns. The Initiative aims to create a cadre of Nurse Practitioners in Midwifery who are skilled in accordance to competencies prescribed by the International Confederation of Midwives (ICM) and are knowledgeable and capable of providing compassionate women-centered, reproductive, maternal and newborn health care services


First Referral Units (FRUs): FRUs have been operationalized across the country to provide comprehensive emergency obstetric and newborn care services and blood transfusion services.


Maternal and Child Health Wings (MCH wings): State of the art Maternal and Child Health Wings (MCH wings) have been sanctioned at Medical Colleges, District Hospitals/District Women's Hospitals and other high case load facilities at sub-district level for providing quality obstetric and neonatal care.


Obstetric High Dependency Units (HDUs) and Obstetric Intensive Care Units (ICUs): In order to increase access to intensive care for mothers suffering from life threatening obstetric complications, Obstetric HDUs and Obstetric ICUs have been established at Medical colleges and District hospitals.


Dakshata: Dakshata, a strategic 3 day training capsule for building the skills of health care providers, including doctors, staff nurses and ANMs, for providing quality intrapartum care has been rolled out across States/ UTs.


Skill Labs: Government of India has established National Skills Lab ''Daksh'' at Delhi and in NCR region for improving the skills of healthcare providers and has also supported stand-alone skills labs and skills stations in States/ UTs.


Training of MBBS doctors in Anaesthesia (Life Saving Anesthesia Skills - LSAS) and Emergency Obstetric Care (EmOC) skills: Capacity building of MBBS doctors in Anaesthesia (Life Saving Anaesthesia Skills - LSAS) and Emergency Obstetric Care including C-section (EmOC) has been undertaken to overcome the shortage of specialists in these disciplines, particularly in rural areas. Additionally, Skilled Birth Attendant (SBA) training of SNs/ANMs/ LHVs for improving quality of care during delivery and childbirth is also conducted.


Maternal Death Surveillance and Response (MDSR): The process of Maternal Death Surveillance and Response (MDSR) including Maternal Death Reviews has been institutionalized across the country both at facilities and in the community with the objective of taking corrective action at appropriate levels and improving the quality of obstetric care.


Mother and Child Tracking System (MCTS) / RCH portal, which is a name, telephone, address based web enabled system, has been introduced by Government of India to track every pregnant women and child in order to ensure and monitor timely and quality services to them.


Comprehensive Abortion Care services are being strengthened through trainings, model Comprehensive Abortion Care Centres etc.


Anemia Mukt Bharat (AMB) Strategy has been formulated for holistic and comprehensive management of anemia across life stages including pregnant, lactating women and adolescent girls at health facilities and during outreach activities.


responding to the question on delivery points the minister informed that Delivery Points are health facilities which fulfil the Government of India criteria of minimum benchmark of performance, in terms of number of deliveries conducted, from Sub centre to District Hospital. The benchmarks set for different levels of health facilities are given below.
Benchmarks for delivery points
| | | |
| --- | --- | --- |
| Health Facility | For all Other States | For 8 North-east states including Sikkim and hilly areas of State/ UTs |
| Sub Centres | >3 deliveries per month | >2 deliveries per month |
| Primary Health Centres | >10 deliveries per month | >6 deliveries per month |
| Non-FRU Community Health Centres (CHC) | >10deliveries per month | >6 deliveries per month |
| FRU-CHC/SDH | >20 deliveries per month | >20 deliveries per month |
| District Hospital | >50 deliveries per month | >30 deliveries per month |
| Medical Colleges | >50 deliveries per month | >50 deliveries per month |
MCH Wings are sanctioned at high case load delivery point's i.e delivery points which have more than 70% bed occupancy rate of the maternity beds.
Under the National Health Mission, approvals for MCH wings are accorded to States/ UTs based on the proposals received from States. Accordingly, a total of 616 MCH Wings have been sanctioned across the country based on the proposals received from State Governments. No MCH Wing has been sanctioned in Gujarat. State wise details of sanctioned and operational MCH wings are placed below
| | | |
| --- | --- | --- |
| States | No. of MCH Wings Sanctioned | Functionality Status |
| Andhra Pradesh | 10 | 1 |
| Arunachal Pradesh | 1 | 1 |
| Assam | 14 | 5 |
| Bihar | 21 | - |
| Chhattisgarh | 27 | 1 |
| Delhi | 1 | 1 |
| Himachal Pradesh | 10 | 0 |
| J&K | 10 | 8 |
| Karnataka | 27 | 0 |
| Kerala | 13 | 0 |
| Maharashtra | 5 | 0 |
| MP | 13 | 8 |
| Meghalaya | 4 | 4 |
| Odisha | 61 | 31 |
| Punjab | 25 | 13 |
| Rajasthan | 154 | 153 |
| Telangana | 23 | 7 |
| Tamil Nadu | 18 | 4 |
| Tripura | 3 | 0 |
| Uttar Pradesh | 159 | 0 |
| Uttarakhand | 1 | 1 |
| WB | 16 | 7 |
| India | 616 | 245 |