FSSAI sets new standards for food additives and ingredients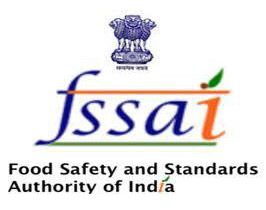 New Standard of FSSAI to be in line with global safety standards codex


After the maggi debacle, this is first such initiative to devise one-system for quality check in processed foods, and other food groups

Food safety regulator FSSAI has integrated closely with the global safety standards codex, to bring safe food options back home. After the sudden spurt in the laboratory checks of food items in restaurants, and all retail shelf items, the Indian authorities have woken up to the alarm call. FSSAI has now finalized 12000 standards in collaboration with global safety standards codex, to monitor close check on food ingredients and additives. It will also help in cutting short the time required for getting product approvals for companies, as a standard system is now in place.

Codex Alimentarius Commission, established by the United Nations' Food and Agriculture Organisation and World Health Organisation, is the global standard for food ingredients and additives. India, till now, had 375 FSSAI safety standards for food items, but none for food additives and ingredients. FSSAI has taken the initiative to keep the food quality in check, and limit the daily intake of such additives in our diet.

As reported by PTI

"FSSAI has approved 12,000 standards for food additives and ingredients. The Law Ministry is vetting the standards and a notification will be issued soon," a senior Health Ministry official told PTI.

After the Maggi controversy, the FSSAI has stepped up measures to strengthen the quality standards for food products. It is reviewing the existing standards set for caffeine content, metal and toxic contaminants and other residues in the food products.

The regulator is also in the process of setting standards for imported food items to ensure safe products are sold in the domestic market.