FSSAI should set norms for regulation of nutraceuticals foods: ASSOCHAM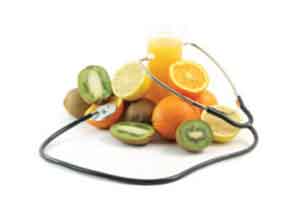 The range of diet and other functional foods should be subject to strict regulation by FSSAI as the market for such foods can grow exponentially, however, the deterrent is the fake products and supplements in the market which should be recalled
ASSOCHAM has stated in its recent report about the immediate attention required for regulating the manufacturing and production of diet supplement, and nutraceuticals products by FSSAI. This development comes in the wake of this industry growing at a potential of USD 12.2 billion in the next five years. More worrisome is the fact that about 60-70 per cent supplements in the market are fake and such unregistered and unapproved products should be recalled. India accounts for 1.5 per cent of the global nutraceuticals market.
ASSOCHAM is also of a strong opinion that a proper regulatory framework will help the create awareness about the health benefits of these products. One forthcoming suggestion from the industry body is that it (nutraceuticals) should be also be included in the mid-day schemes for schools to address the problems of malnutrition in children. Such products should have a deep penetration in the market, considering the health benefits, and the government should set a framework to help emerging companies be a part of the growth chapter in India.
Currently, there are no regulatory norms for the approval or monitoring of nutraceuticals, herbals and functional food. However to regulate this segment, Food Safety and Standards Authority (FSSAI) had set up a taskforce in May 2013, which submitted its recommendations in April this year.
"Nutraceuticals are gaining popularity but its growth is restrained by lack of a solid regulatory framework which is crucial for medial credibility," Assocham National Council of Healthcare and Hospital and Ex-Chairman Sir Ganga Ram Hospital B K Rao said at an event here.
The knowledge paper on this issue -- released by Delhi Health Minister Satyendra Jain -- noted that the FSSAI should come up with proper guidelines for manufacturing and marketing of neutraceuticals, herbal and functional foods.
Presently, 'the draft regulation for nutraceuticals and foods for dietary supplements' is being vetted by the legal department. The early notification of these norms will help check counterfeit products, it added.
Heinz, Kellogg's, Nestle, Hormel, Unilever, Johnson & Johnson and GlaxoSmithKline Pharmaceuticals are key players in this field.