MS of GB Pant Hospital, New Delhi removed without intimation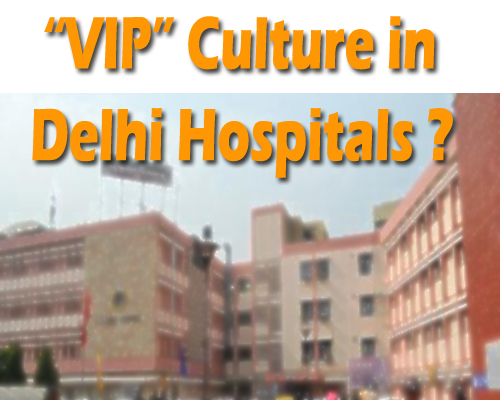 A shock came to Dr SP Jayant, MS of one of the most prestigious tertiary hospitals of Delhi- GB Pant hospital, when he received an office order from the Delhi government stating that a new M.S shall be appointed in his place. Moreover, the office order also stated that he shall remain as CMO (SAG) in the same hospital till further orders. It had indeed left him wondering what had happened. Dr SP Jayant is just 5 months away from retirement.
When recounting what could have gone wrong, he could immediately recall an incident going back three, four days ago.
As told to Medical Dialogues by Dr Jayant, On 12
th
or 13th october, a patient was brought to GB pant hospital with head injury and required ventilatory support. Dr SP Jayant informed the crowd of 20-25 people accompanying the patient, that no ventilator bed was available and further referred him to nearby LNJP hospital. The crowd accompanying the patient started claiming they are AAP workers and that should get a bed. The MS again informed them that there is no ventilatory bed available thus admission cannot be done.  He then received a call from someone who alleged to be calling from the Delhi Health Minister, Dr. Satyendra Jain's office pressuring Dr. Jayant to admit the patient, to which he responded that due to lack of available ventilator beds, its not possible to admit the patient. The patient was then taken to LNJP Hospital
Later in the evening, the patient was again brought back to GB Pant hospital where the attending Resident doctor attended to the patient and again due to non-availability of ventilator support bed sent the patient back to LNJP hospital. This incident was also accompanied by display of aggression by the attendants towards the doctors.
A few days later, Dr Jayant is no longer the MS of G.B Pant Hospital. Although transfers of MS is a routine policy of Delhi government, questions may be raised as to why a senior doctor is removed from his charge without any clear intimation.
A few days earlier, Delhi health minister had stated that  his government is against the notion of '
VIP culture
' in the hospitals, yet as per the narration of government doctors, this policy has still not come under practise. Speaking to Medical Dialogues, Dr. Jayant said that post this incident he would not even like to become MS again at the hospital as he is tired of VIP people interfering in the functioning of hospital policy of admission of patients.
Dr Jayant will be followed by  Dr SUNIL. M. RAHEJA as the new MS of G.B Pant Hospital.
Read Also : 
No VIP culture in Delhi government hospitals, says Satyendra Jain