Gandhi Hospital in Hyderabad calls a strike on November 27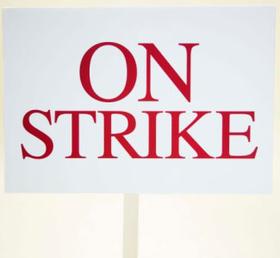 A tiff between the authorities at the
Gandhi Hospital
in Hyderabad and the nurses, sanitation, and security staff over the issue of contract wages has led to an indefinite
strike
from November 27. Their demand is to recognise and regularize their services at the earliest.
A strike notice is reported to have been submitted to the Superintendent of Gandhi Hospital to bring the contract workers group at par with the permanent staff in context of regularizing their services and wages. The amendments to their services will apply with reference to the the 10th '
Pay Revision Commission
' and the Government Orders (68 and 43).
This group of strike workers at the hospital consists of over 450 members working in twin cities from the Gandhi Hospital Outsourcing Servicing and Sanitation Central Workers Struggle Committee affiliated to All India Trade Union Congress (AICTU) and Centre of Indian Trade Unions (CITU).
The general secretary of the AICTU Greater Hyderabad Zone, A Narasimhulu and the president of CITU Hyderabad zone, T Venkatesh said that their efforts and representations given to the concerned authorities and to the government for the past two years have gone in vain. The outsourced staff continues to suffer with low wages and unsecured employment, as reported by a local newspaper.
B Megha Mala, B Prameela, B Indira, D Upendra, Madhu Lata from Nursing, Laxmipathi from IV class employees union, Shivaji from Security Guards and S Kistamma from Sanitation attended the conference.