Management of neurogenic dysphagia: German Society of Neurology updated guidelines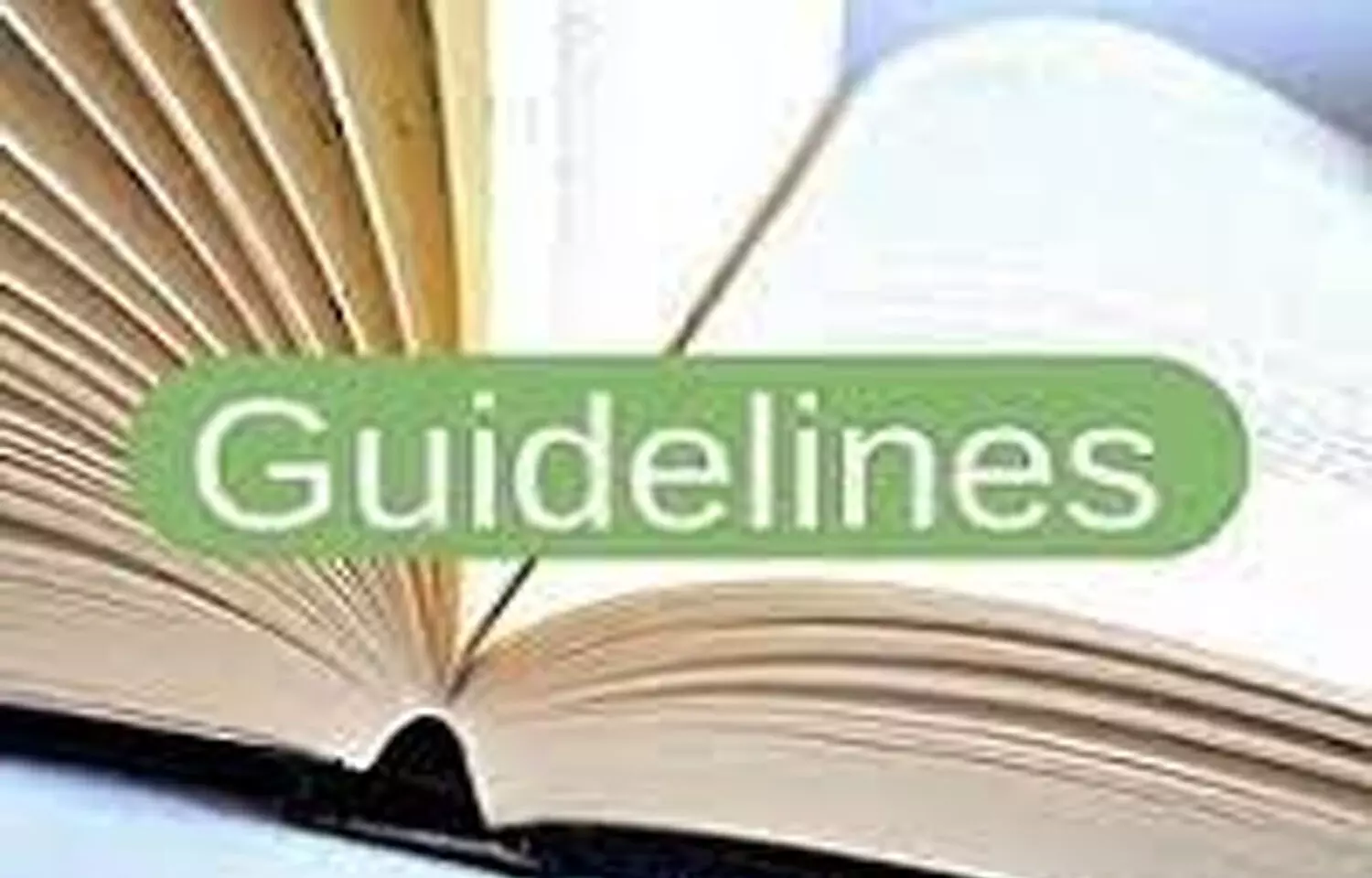 In a recent development, guidelines addressing general issues regarding diagnosis and treatment of neurogenic dysphagia has been updated by the German Society of Neurology and put forth in BMJ, Neurological Research and Practice.

Based on a systematic pubmed research of related original papers, review articles, international guidelines and surveys about the diagnostics and treatment of neurogenic dysphagia, a consensus process was initiated, which included dysphagia experts from 27 medical societies.
The recommendations have been summerised below.
Recommendation 1: Taking the medical history should focus on general aspects, dysphagia-specific topics and dysphagia-related complications.
Recommendation 2: The use of specific questionnaires is recommended in addition to the carefully guided history interview.
Recommendation 3: Standardized aspiration screening should be performed in neurological patients .
Recommendation 4: The evaluation of a negative screening result should be made in the context of other clinical variables. If these indicate an increased risk of dysphagia, a further dysphagia assessment should be carried out in spite of the inconspicuous screening .
Recommendation 5: If neurological patients are admitted to hospital due to an acute neurological disease or due to an acute exacerbation of a pre-existing neurological disease, aspiration screening should be carried out as soon as possible and should therefore ideally be implemented in the initial diagnostic algorithm .
Recommendation 6: Water swallow tests and multi-consistency tests are available for aspiration screening. The choice of the optimal test procedure should be made taking into consideration other factors, such as patient characteristics and the availability of further dysphagia diagnostics.
Recommendation 7: Pulse oxymetry should not be used for aspiration screening.
Recommendation 8: The clinical swallowing examination should be based on validated protocols.
Recommendation 9: The dysphagia assessment should include a clinical swallowing examination and instrumental diagnostics, especially in the case of unclear patho-mechanism and/or unclear assessment of swallowing safety and swallowing efficacy.
Recommendation 10: FEES and VFSS are complementary methods of instrumental dysphagia assessment and should therefore, ideally, be both available.
Recommendation 11: FEES should preferably be used for bedside examinations in severely motor-impaired, bedridden or uncooperative patients.
Recommendation 12: FEES should preferably be used for the assessment of pharyngeal secretion management and for the assessment of laryngeal and pharyngeal sensitivity.
Recommendation 13: Pathological structural findings determined by FEES are to be demonstrated to a specialist (ENT or phoniatrician).
Recommendation 14: VFSS should be used preferably for the differentiated assessment of the pharyngeal and oesophageal phase of the swallowing, in particular in suspected disorders of the upper esophagus sphincter.
Recommendation 15: Manometry should be used as a complementary diagnostic tool to evaluate the function of the upper and lower oesophageal sphincter and in suspected esophageal motility disorders.
Recommendation 16: The evaluation of the swallowing act by sonography, MRI, CCT or EMG can be performed in the context of scientific studies and is not yet part of routine diagnostics.
Recommendation 17: In the context of dysphagia management, consistency-specific swallowing safety and swallowing efficacy should be determined by clinical and instrumental diagnostics using validated scores.
Recommendation 18: The clarification of an etiologically undetermined dysphagia requires an interdisciplinary diagnostic work-up in which, depending on the clinical constellation, neurologists, ENTs, phoniatricians, speech language pathologists, geriatricians, gastroenterologists, and radiologists should be involved.
Recommendation 19: In case of dysphagia of unclear origin, the phenomenological pattern of the swallowing impairment should be described as precisely as possible by means of clinical and instrumental investigations in order to obtain information about its etiology and to enable a targeted diagnostic work-up.
Recommendation 20: In addition to assessing the swallowing of different food consistencies and quantities, in dysphagia patients in need of oral medication, pill swallowing should be routinely evaluated as part of instrumental diagnostics and the individually optimal formulation should be identified.
Recommendation 21: In general, an inserted nasogastric tube does not affect the swallowing act and should, therefore, not be removed by default for dysphagia diagnostics and related treatment.
Recommendation 22: Patients with a tracheal cannula should be managed by a multi-professional team.
Recommendation 23: In tracheotomized patients with the therapeutic aim of decannulation, swallowing function, oropharyngeal secretion management, vigilance and ability to cooperate, respiratory function, and airway anatomy, the voluntary and reflexive cough, as well as the amount, nature and clearing of the bronchial secretion, should be evaluated regularly.
Recommendation 24: In tracheotomized patients, swallowing function should be evaluated with FEES and in particular the parameters "secretion management", "spontaneous swallowing rate", and "laryngeal sensitivity" should be investigated.
Recommendation 25: In tracheotomized patients, the location, fit and patency of the cannula, presence of granulation tissue and the placement of any existing fenestration should be checked regularly.
Recommendation 26: If patients are intended to be weaned gradually from the tracheal cannula, a physiological air flow through the upper airway should be established to improve pharyngo-laryngeal sensitivity. Therefore, if possible in the clinical context, the tracheal cannula's cuff should be intermittently deflated and the cannula be capped or a one-way speaking valve used.
Recommendation 27: During gradual weaning of the tracheal cannula, if necessary in the clinical context, the diameter of the inner cannula should be downsized to reduce the airway resistance.
Recommendation 28: A definitive decannulation is usually possible if the cannula's cuff can be continuously deflated with the cannula simultaneously being capped for 24-48 h without complications.
Recommendation 29: Texture-modified diets, thickened liquids and / or systematic modifications of bolus size should only be prescribed based on the findings of a swallow examination.
Recommendation 30: Thickening of liquids can be used in patients with neurogenic dysphagia who show aspirations with liquids.
Recommendation 31: To improve patient compliance, different types of thickeners should be offered and tested.
Recommendation 32: Texture-modified diet can be used in patients with chronic dysphagia to improve their nutritional status.
Recommendation 33: Despite the use of texture-modified food and thickened liquids, patients with neurogenic dysphagia are at increased risk of malnutrition, dehydration, and aspiration pneumonia and should, therefore, be monitored for these complications.
Recommendation 34: Before initiating behavioral swallowing interventions, the etiology and phenotype of dysphagia should be determined.
Recommendation 35: The Shaker maneuver should be used in patients with pharyngeal residues and impaired opening of the UES.
Recommendation 36: Expiratory muscle strength training (EMST) should be used to treat dysphagia in patients with motor neuron disease, stroke and M. Parkinson. EMST should preferentially be applied within prospective clinical trials.
Recommendation 37: The chin-tuck maneuver should be used to improve swallowing safety in patients with impaired oral bolus control and consecutive premature spillage with subsequent predeglutitive aspiration.
Recommendation 38: Effortful swallowing can be used to improve tongue strength and swallowing physiology.
Recommendation 39: A systematic, regular and individualized behavioral swallowing therapy should be used early on in patients with neurogenic dysphagia, especially in patients with post-stroke dysphagia.
Recommendation 40: In patients with neurogenic dysphagia, good oral health should be established to reduce the risk of pneumonia and, if necessary, consistent oral hygiene should be performed.
Recommendation 41: Before initiating pharmacotherapy in patients with neurogenic dysphagia, the pattern of swallowing impairment should be determined as precisely as possible.
Recommendation 42: Pharmacological therapies of neurogenic dysphagia can be considered as a supplement to behavioral swallowing interventions in particular in patients with a delayed swallow response.
Recommendation 43: Due to the limited evidence for pharmacological therapeutic approaches, these therapies should be considered on a case-by-case basis based on a careful risk-benefit analysis.
Recommendation 44: Before initiating dysphagia treatment with a neurostimulation approach, the pattern of swallowing impairment should be determined as precisely as possible.
Recommendation 45: All neurostimulation methods should be used as a supplement to the behavioral swallowing therapy.
Recommendation 46: Due to limited data, neurostimulation methods in principle should be used in clinical trials or registries.
Recommendation 47: Pharyngeal electrical stimulation (PES) should be used to treat dysphagia in tracheotomized stroke patients with supratentorial lesion. Participation in prospective clinical registries is recommended.
Recommendation 48: Debilitating hypersalivation in patients with neurogenic dysphagia can be treated with botulinum toxin injections into the salivary glands and/or anticholinergic drugs.
Recommendation 49: If pharmacological treatment does not provide adequate symptom control or if side effects prevent from its continuation, radiotherapy of the salivary glands may be considered.
Recommendation 50: For the treatment of cricopharyngeal dysfunction with impaired opening of the UES, cricopharyngeal myotomy (open or endoscopic), dilatation (by balloon or bougie) and botulinum toxin injection (transcutaneous or endoscopic) are considered.
Recommendation 51: The indication should be made by a multi-professional team of experts. The procedure should only be carried out at specialized centers.
Recommendation 52: The indication for interventional or surgical treatment of cricopharyngeal dysfunction and impaired opening disorder of the UES in the context of neurogenic dysphagia should consider the following criteria:
1.The diagnosis is based on VFSS and HRM.
2.The phenotype and etiology of dysphagia have been clarified.
3.A sufficiently long (approx. 1 year) conservative therapy (treatment of the underlying disease; swallowing therapy by Shaker exercise, Mendelsohn maneuvers, EMST) has not been successful.
4.A refractory gastro-oesophageal reflux has been ruled out.
5.A sufficient hyolaryngeal elevation is present.
Recommendation 53: For the treatment of therapy-refractory glottal closure insufficiency, minimal-invasive surgical procedures for medialization of the vocal folds may be chosen. This treatment aims at improving cough and reducing the risk of aspiration.
"The diagnosis and treatment of neurogenic dysphagia is challenging and requires a joined effort of different medical professions. While the evidence supporting the implementation of dysphagia screening is rather convincing, further trials are needed to improve the quality of evidence for more refined methods of dysphagia diagnostics and, in particular, the different treatment options of neurogenic dysphagia."the team concluded.
For full article follow the link: Dziewas, R., Allescher, HD., Aroyo, I. et al. Diagnosis and treatment of neurogenic dysphagia – S1 guideline of the German Society of Neurology. Neurol. Res. Pract. 3, 23 (2021). https://doi.org/10.1186/s42466-021-00122-3
Source:BMJ
Source : BMJ