H. pylori treatment reduces risk of gastric cancer in high-risk patients: NEJM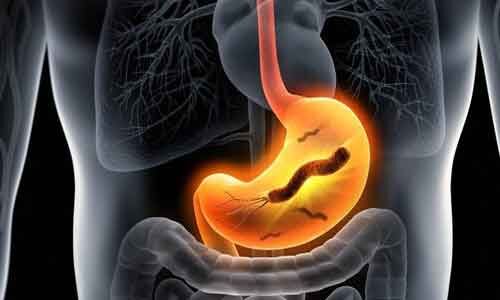 South Korea: Helicobacter pylori eradication treatment may reduce the risk of gastric cancer in patients with the infection having a family history of gastric cancer in first-degree relatives, a recent study in the New England Journal of Medicine has suggested.
H. pylori, a gram-negative and spiral-shaped bacterium that dwells on the gastric epithelium, is known to be associated with gastrointestinal diseases such as gastric ulcer, stomach cancer, and gastritis. Therefore, its eradication is of great importance. A family history of gastric cancer and H. pylori infection at the main risk factors for gastric cancer. It is not known whether treatment for H. pylori can reduce gastric cancer in people with a family history of gastric cancer in first-degree relatives.
Il Ju Choi, Center for Gastric Cancer, National Cancer Center, Gyeonggi, South Korea, and colleagues screened 3100 first-degree relatives of patients with gastric cancer in this single-center, double-blind, placebo-controlled trial. 1838 participants with H. pylori infection were randomly assigned to receive either eradication therapy (lansoprazole [30 mg], amoxicillin [1000 mg], and clarithromycin [500 mg], each taken twice daily for 7 days) or placebo.
The primary outcome was development of gastric cancer. A prespecified secondary outcome was the development of gastric cancer according to H. pylori eradication status, assessed during the follow-up period.
Key findings of the study include:

A total of 1676 participants were included in the modified intention-to-treat population for the analysis of the primary outcome (832 in the treatment group and 844 in the placebo group).
During a median follow-up of 9.2 years, gastric cancer developed in 10 participants (1.2%) in the treatment group and in 23 (2.7%) in the placebo group (hazard ratio, 0.45).
Among the 10 participants in the treatment group in whom gastric cancer developed, 5 (50.0%) had persistent H. pylori infection.
Gastric cancer developed in 0.8% of participants (5 of 608) in whom H. pylori infection was eradicated and in 2.9% of participants (28 of 979) who had persistent infection (hazard ratio, 0.27).
Adverse events were mild and were more common in the treatment group than in the placebo group (53.0% vs. 19.1%).
"Patients with Helicobacter pylori infection and a family history of gastric cancer face a lower risk for gastric cancer themselves if their H. pylori is treated," concluded the authors.
The study, "Family History of Gastric Cancer and Helicobacter pylori Treatment," is published in the journal NEJM.

Source : New England Journal of Medicine