Methylprednisolone improves survival in liver failure due to hepatitis B: Study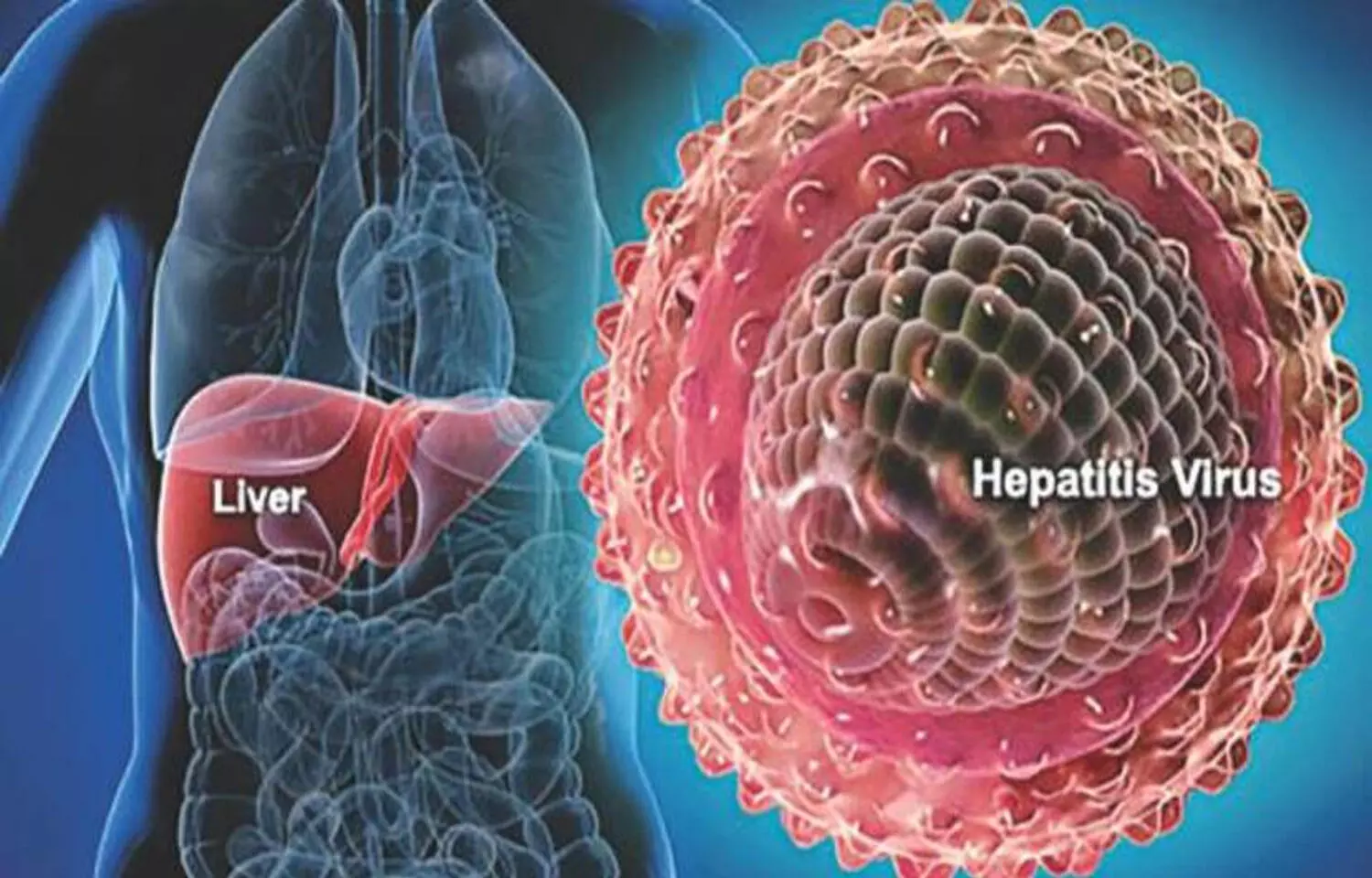 China: The use of methylprednisolone (MP) is a safe and effective treatment for hepatitis B virus-related acute-on-chronic liver failure (HBV-ACLF) increasing the survival rate of 6 months, reveals a recent study in the journal BMC Medicine.

In Asia, HBV-ACLF accounts for about 70% of all ACLF cases, which is identified with severe acute exacerbation (AE) of liver function to liver failure in chronic hepatitis B (CHB) patients with high mortality. Only curative treatment for ACLF is liver transplantation with limited application. Up til now no effective treatment has been developed for HBV-ACLF patients. The use of MP in HBV-ACLF is still controversial.

Qing-Hua Meng, Capital Medical University, Beijing, China, and colleagues aimed to evaluate the efficacy and safety of MP in HBV-ACLF.
It included a total of 171 HBV-ACLF patients from three medical centers. They were randomly allocated into two groups. MP group consisted of 2 patients treated with intravenously guttae for 7 days plus standard treatment: 1.5 mg/kg/day [day 1–3], 1 mg/kg/day [day 4–5], and 0.5 mg/kg/day [day 6–7]. Control group consisted of 88 patients treated with standard treatment.
The primary endpoints were 6-month mortality and prognostic factors for 6-month survival. The survival time, cause of death, adverse events, liver function, and HBV DNA replication were analyzed.
Key findings of the study include:
The 6-month mortality was significantly lower in MP group than control group [32.4% vs. 42.5%].
MP treatment was an independent prognostic factor for 6-month survival [HR 0.547].
Factors associated with reduced 6-month mortality in MP group included HBV DNA and lymphocyte/monocyte ratio (LMR).
Based on ROC curve, LMR+MELD had a better predictive value for prognosis of HBV-ACLF under MP treatment.
No significant difference in HBV DNA replication was observed between groups.
"Our findings demonstrate that MP therapy is an effective and safe clinical strategy in HBV-ACLF, increasing the 6-month survival rate," concluded the authors.
"The efficacy and safety of methylprednisolone in hepatitis B virus-related acute-on-chronic liver failure: a prospective multi-center clinical trial," is published in the journal BMC Medicine.
DOI: https://bmcmedicine.biomedcentral.com/articles/10.1186/s12916-020-01814-4
Source : BMC Medicine