Saroglitazar beneficial for treatment of patients with NAFLD/NASH: Study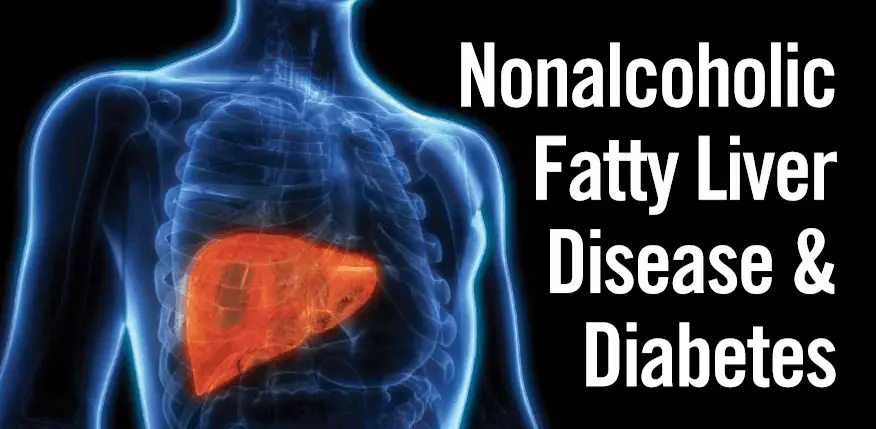 USA: The administration of Saroglitazar 4 mg significantly improves liver parameters and histology and reduces the risk of cardiovascular disease in patients with non-alcoholic fatty liver disease (NAFLD), a recent study has found. The study findings appear in the journal Hepatology.
NAFLD is a condition in which excess fat is stored in the liver. It is characterized by dysregulated lipid and glucose metabolism and insulin resistance. Saroglitazar is a dual peroxisome proliferator-activated receptor-α/γ agonist that is known to improve insulin sensitivity, and lipid and glycemic parameters. In animal studies, saroglitazar improved NASH histology. Naga Chalasani, Gastroenterology & Hepatology, Indiana University School of Medicine, Indianapolis, IN, and colleagues, therefore, aimed to evaluate the efficacy and safety of saroglitazar in patients with NAFLD/NASH in a randomized controlled clinical trial.
The study included a total of 106 patients with NAFLD/NASH with alanine aminotransferase (ALT) ≥ 50 U/L at baseline and body mass index ≥25 kg/m2. They were randomized in a ratio of 1:1:1:1 to receive a placebo or saroglitazar 1 mg, 2 mg, or 4 mg for 16 weeks.
The primary efficacy endpoint was a percentage change from baseline in ALT levels at week 16. Liver fat content (LFC) was assessed by MRI proton density fat fraction.
Based on the study, the researchers found the following:
The least-squares mean percent change from baseline in ALT at week 16 was −25.5%, −27.7%, and −45.8%, with saroglitazar 1 mg, 2 mg, and 4 mg, respectively, versus 3.4% in placebo.
Compared with placebo, saroglitazar 4 mg improved LFC (4.1% vs. −19.7%), adiponectin (−0.3 μg/mL vs. 1.3 μg/mL), homeostatic model assessment–insulin resistance (−1.3 vs. −6.3), and triglycerides (−5.3 mg/dL vs. −68.7 mg/dL).
Saroglitazar 4 mg also improved lipoprotein particle composition and size and reduced lipotoxic lipid species. Saroglitazar was well-tolerated.
A mean weight gain of 1.5 kg was observed with saroglitazar 4 mg versus 0.3 kg with placebo.
The researchers concluded, "Saroglitazar 4 mg significantly improved ALT, LFC, insulin resistance, and atherogenic dyslipidemia in participants with NAFLD/NASH."
Reference:
The study titled, "Saroglitazar, a PPAR-α/γ Agonist, for Treatment of NAFLD: A Randomized Controlled Double-Blind Phase 2 Trial," is published in the journal Hepatology.
DOI: https://aasldpubs.onlinelibrary.wiley.com/doi/10.1002/hep.31843
Source : Hepatology journal