Whey protein supplementation effectively reduces NAFLD risk in women with PCOS: Study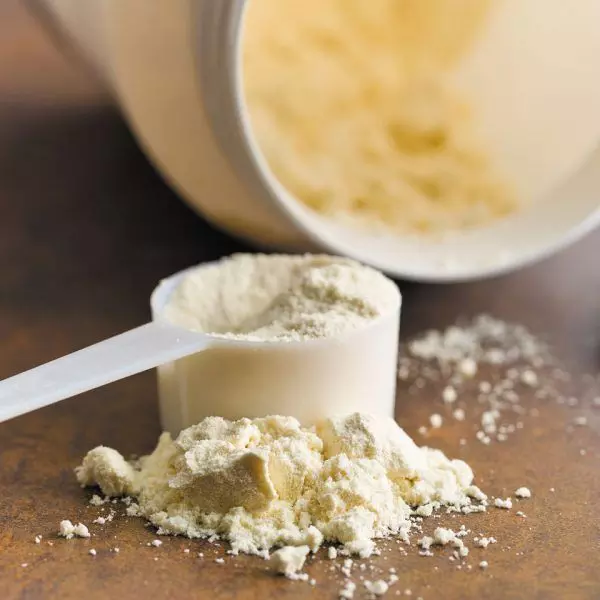 Whey protein supplementation improves the glycemic response and helps combat non-fatty alcoholic liver disease (NAFLD) consequences among women with PCOS, suggests a study published in the Nutrients.

Polycystic ovary syndrome (PCOS) is a very common disorder affecting millions of premenopausal women worldwide. Insulin resistance and the consequential impaired glucose tolerance and hyperinsulinemia are common metabolic idiosyncrasies exhibited by polycystic women.
Additionally, obesity is common in women with PCOS, contributing to metabolic syndrome in conjunction with insulin resistance, increasing a woman's risk for cardiovascular disease, type 2 diabetes, and non-alcoholic fatty liver disease (NAFLD).
A group of researchers from U.S.A. conducted a study wherein they hypothesized that 35 g whey protein isolate (WPI) preload will improve insulin sensitivity and glucose handling in women with PCOS while reducing biomarkers associated with NAFLD.
The researchers selected a total of finalized a total of 29 women who completed the study and were included in analyses. They comprised of 14 medically diagnosed PCOS women based on the Rotterdam criteria. Exclusion criteria were as follows: any medical diagnosis other than PCOS, use of medication for type-2 diabetes treatment, participating in regular exercise, utilizing a specialized diet, or engaged in any assisted reproductive programs.
None of the participants who completed the study were on estrogen-containing contraception.
The results of the study are as follows:
Twenty-nine age-matched women completed oral glycemic tolerance tests following baseline (Day 0) as well as an acute (Day 1) and short-term whey supplementation (Day 7).
Whey had an interaction effect on glucose and insulin, with glucose remaining stable and insulin increasing with whey supplementation. Insulin sensitivity improved with whey associated with increased glucagon secretion.
Alanine aminotransferase (ALT), and aspartate aminotransferase (AST) remained unchanged, but "day" had an effect on the AST:ALT ratio, whereas triglycerides and sex hormone-binding globulin overall was greater in the PCOS group.
Total cholesterol decreased in PCOS (by 13%) and CON (by 8%) (NS). HepG2 cells treated with plasma from participants before and after whey decreased lipid accumulation in the PCOS group after whey.
This exploratory study serves as a novel and potential therapeutic use of acute and short-term WPI supplementation to alleviate physiological morphologies in women who are overweight or obese and are diagnosed with PCOS.
The researchers concluded that with the recognized changes in the lipid accumulation of HepG2 cells and plasma glucose levels in the present study and the indication that a longer period of whey protein supplementation may reduce TC, ALT and AST, WPI maybe an effective means of reducing NAFLD in women with PCOS.
Reference:

Whey Protein Supplementation Improves the Glycemic Response and May Reduce Non-Alcoholic Fatty Liver Disease Related Biomarkers in Women with Polycystic Ovary Syndrome (PCOS) by Zumbro E published in the Nutrients.
https://doi.org/10.3390/nu13072451
Source : Nutrients