Genetic disease identification centre launched in Kerala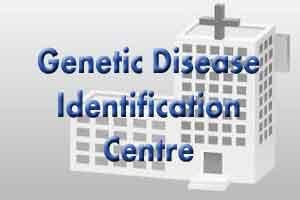 Thiruvananthapuram: Leading private healthcare provider in Kerala KIMS Hospital, headquartered here, announced the launch of the first genetic disease identification centre in collaboration with Medgenome, India.

M. I. Sahadulla, chairman, KIMS Healthcare Group said their mission was to help patients and families with various genetic conditions through expert counselling and state of the art genetic testing facilities in complete confidentiality.

This new collaboration envisages genetic counselling and testing for rare and common genetic, hereditary diseases that includes various types of cancers, cardiovascular, neurological and gastro-intestinal diseases, Sahadulla said.

In the first phase of the collaboration, the specialists at KIMS hospital will help identify patients at possible risk of a genetic condition and refer them to counsellor who are specialised in gathering and analysing family history and inheritance patterns of the disease.

They will provide information about genetic testing and related procedures for further investigations and treatment.

In the second phase, statistical incidence, data collection and community based studies will be initiated.

"MedGenome will also partner with the clinicians in gaining underlying genetics insights into several human diseases and thereby address the pressing health problems of the common man," said Girish Mehta, CEO, MedGenome, India.

Today congenital and hereditary genetic diseases are becoming a significant health burden in India, and hence there is a need for adequate and effective genetic testing and counselling services and in Kerala this new partnership is certainly going to help such patients.