Girl molested by hospital security guard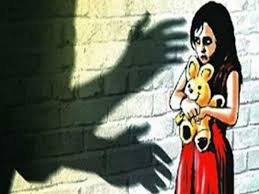 Sambalpur: A 3-year-old girl was allegedly molested by a security guard of Sambalpur District Headquarter Hospital here, police said.
The incident had taken place in the premises of the hospital, they said.
The police arrested the security guard.
 Police said the girl was with her mother and younger sister, who are undergoing treatment at the Mother and Child Health Care Centre (MCH) of the District Headquarters Hospital.
However, she went outside the ward with the security guard in the evening when the doctor visited the ward. The girl's mother searched for her after the doctor finished the round and found her outside with the security guard.
But she was shocked when her daughter narrated the ordeal, caused by a security guard of the hospital. The mother of the girl then lodged a complaint at the town police station, following which police arrested the security guard.
Sambalpur District Collector, Samarth Verma said, the police have already apprehended the accused.
"We are now inquiring whether the private security agency, which has engaged the security guards at the hospital, is verifying the background and document of the security guards properly before appointing them. If any discrepancy is found in that regard, action will be taken against the agency also," the collector said.
Chief District Medical Officer, K K Gupta said: "We will recommend the Rogi Kalyan Samiti (RKS) to withdraw the private security agency from service. Moreover, we have also written for a police outpost at the hospital. He also informed that they were contemplating on deploying ex-servicemen for the security in the hospital."