GMC Registrar Anesthesia terminated for correcting Minister on Facebook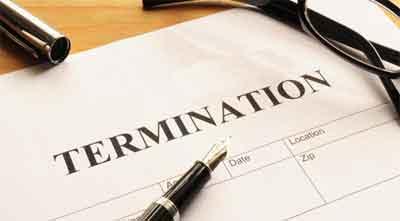 Jammu and Kashmi
r: The Jammu and Kashmir government has terminated the services of the Registrar , Anaesthesia department of the Government Medical College (GMC) Jammu for an alleged "anti-government" post on Facebook,
It is reported that on a Facebook post on March 10, J&K Minister for Health and Medical Education, Bali Bhagat, said that he had inaugurated a new lift at the hospital. However, Dr Amit Kumar, Registrar, Department of Anaesthesia, reportedly commented on Bhagat's Facebook post, pointing out that it was not a new lift.
The officials at the department found the post as Dr Kumar's intention of provoking readers. and on March 15th, 2018 J&K government issued a termination letter in respect of Dr Kumar in view of the notification SRO 525 which states,
"Whereupon no government employee shall use their personal social media accounts for any political activity or endorse the posts or tweets or blogs of any political figure and also shall not use their accounts in a manner that could reasonably be construed to imply that the government endorses or sanctions their personal activities in any manner whatsoever. They shall also not post inflammatory, extraneous messages in an online community with the intent of provoking readers into an emotional response or of otherwise disrupting normal, on topic discussion."
Stating that it was noticed that Dr Amit Kumar used his personal social media account ( facebook) and commented with the intention of provoking readers, the department issued his termination letter.
According to media reports,  "As per SRO, Dr Kumar has been terminated from registrarship… He will continue to be a medical officer, and will now report to the department where he has been serving".
While speaking to The Indian Express, Dr Kumar justified that he had only pointed out that the minister had inaugurated an old lift. "I did not make any comment against the government, its policy or an individual," he said, adding that his comment was later removed.
However, Dr Kumar said that the order blocked his chances of applying for a teaching job, as one needs at least three years teaching experience. "The termination order says that I will not be provided teaching experience even for the last six months that I worked as Registrar," he added.