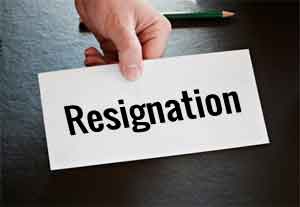 MUMBAI: Two medical professors of the Yavatmal medical college have submitted their resignations to the college authorities after the Directorate of Medical Education and Research (DMER) asked them to submit their replies on the long absenteeism and for allegedly doing private practice with out permission.
The action comes a day after when the DMER has requested the Maharashtra Medical Council (MMC) to take strict action against the all three professors for doing private practice.
Medical Dialogues that these doctors were found to be in prolonged absenteeism during a routine inspection at GMC Yavatmal, with the corresponding collector's report highlighting that there were indulging in private practice.
"Rathod was practicing from 10 am to 8 pm, Janbandhu from 10 am to 3 pm and from 6 pm to 9 pm and Chavan from 10 am to 8 pm," the Collector's letter said.
The DMER later issued a show cause notice to all the three professors asking them to submit replies within seven days. With no response, DMER has now finally written to the Maharashtra Medical Council to initiate proceedings to take action against all the three teachers under the section of 22 (b) of the MMC Act which empowers the authority to remove the name of a registered medical practitioner for misconduct.
Read also: 3 medical College professors to face Action for Private pracitce
However, their resignations may not find acceptance. A senior bureaucrat told TOI that the department had asked the Maharashtra Medical Council (MMC) to de-register Virendrakumar Rathod, Arun Janbandhu and Nishan Chavan. "Janbandhu and Chavan have submitted their resignations to the dean. Their resignations will not be accepted, the MMC has been asked to complete the procedure for deregistration and simultaneously, the medical education department will conduct a departmental probe against them," he said.
3 comment(s) on GMC Yavatmal private practice: 2 Professors submit resignation