Goa govt allots land for Yoga, Ayurveda, Naturopathy institute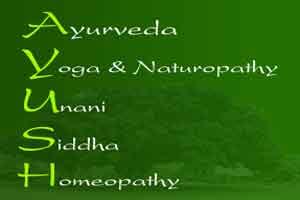 Panaji: The Goa government has approved the transfer of a portion of a land parcel, acquired to build a sports city and cricket stadium, to the Union AYUSH ministry to set up a Ayurveda, Yoga and Naturopathy institute.
The 9,19,789 square metre plot, in Dhargal in Pernem taluka, was acquired in 2009 to build infrastructure for the upcoming National Games as well as for sports like cricket.
The decision to transfer a portion of land, measuring about 2,00,000 square metres, from the Directorate of Sports and Youth Affairs and Directorate of Health Services to the Union AYUSH ministry, free of cost, was taken at a Cabinet meeting chaired by Chief Minister Manohar Parrikar on Wednesday.
According to the Cabinet note, the Union AYUSH ministry, along with the State Directorate of Health Services, has decided to set up an All India Institute of Ayurveda, Yoga and Naturopathy on a portion of the land which was acquired for the sports city.
The note added that the financial implication of the land transfer, of around Rs 20 crore, would be written off by the state government.
A Memorandum of Understanding to set up this institute was signed in March last year by the state government and the Union Ministry of Ayurveda, Yoga and Naturopathy, Unani, Siddha and Homoeopathy, the Cabinet note stated.
It added that, as per the MoU, 50 per cent of the seats in the proposed institute will be reserved for people hailing from Goa.
Group C and D staff would also be recruited from the local population, the MoU stated.