Goa in talks with TN outfits to open organ transplant unit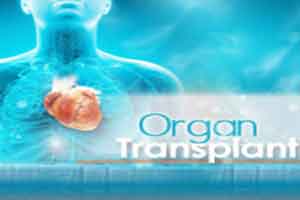 Panaji: The Goa government has started talks with Tamil Nadu-based institutions to share their expertise in setting up an organ transplant facility in the state-run Goa Medical College and Hospital (GMCH).
Health Minister Vishwajit Rane said the government is in talks with specialized organizations in the southern state to get their help in setting up an organ transplant facility in the GMCH here.
The state will initially start with kidney and liver transplants and later move to lung and heart transplants.
Rane told reporters the government has held preliminary talks with these organisations over the issue.
The minister said the government might enter into public-private partnership (PPP) agreements with these groups, which are already working in hospitals of Tamil Nadu.
"Tamil Nadu and Kerala have the best organ transplant facilities in the country. I would say Tamil Nadu is ahead of Kerala. There are specialized organizations which are helping these facilities in Tamil Nadu," he said.
Read also:
Goa IMA voices concern over delay in forming panel on organ