Goa Medical college Faculty under scanner for allegedly conducting unethical clinical trial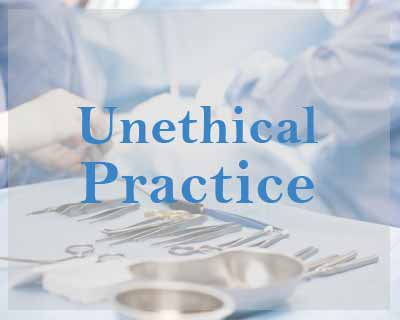 While the research seems to have got funding, no research paper has been put out to the ethics committee.
Panaji: A doctor associated with Goa Medical College has come under the scanner of Goa's top health authorities after being accused of conducting unethical clinical trials.
It is alleged that the doctor was allegedly misusing his official status and carrying out foreign-funded research on patients who visited state-run hospitals at Mandur and Santa Cruz and Goa Medical College. He allegedly sanctioned his own research by using his official status, that so, when the research was being conducted, the doctor was the member of the ethics committee of the Medical College.
The Indian Express reports about this case wherein the State Health Minister, Vishwajit Rane, has now ordered an inquiry against the accused doctor.
Speaking to the media, the Health Minister had mentioned that there were previous complaints against the doctor pertaining to serious lapses in the use of medical infrastructure. He informed about an unethical clinical trial case that took place years ago where several doctors had to face the wrath of the health department. It is being suspected that this case might be connected to the current one.
Read Also: Unethical Clinical Practice: Former VIMSAR Director issued show cause notice by Odisha State Medical Registration Council
The Indian Express report suggests that while the research seems to have got funding, no research paper has been put out to the ethics committee.
Considering the matter as serious, the Health Minister has also asked for a complete report on all the lectures and other medical duties performed by the doctor.
"This is a very serious matter… Conducting clinical trial outside of the protocol and unethically has serious consequences. This needs to be studied properly before any action can be thought of," the minister added to his statement.
Read Also: MCI did not give Grounds for Suspension: Doctors Suspended For Unethical Drug Trial tell court