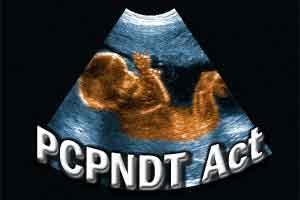 Panaji: In an attempt to address the grave issue of declining sex ratio in Goa, a suggestion to give incentives as a reward to those revealing information with regards to any cases of female infanticide taking place in Goa was mooted at the Advisory Committee Members meeting of the Pre- Conception and Pre-Natal Diagnostic Techniques (PC-PNDT), officials said.
The meeting, held at the Collectorate in the city yesterday, was chaired by Additional District Magistrate, North Goa, Vikas S N Gaunekar, the Department of Information and Publicity said in a meeting.
The meeting also decided that if the proposal was accepted provisions would be made so that the identity of the informant was not disclosed. The other points discussed at the meet included renewal of registrations to genetic clinics and inspection of ultrasound equipment prior to their installation at these clinics, the statement added.
0 comment(s) on Goa: Suggestion to reward informants mooted at PC-PNDT Advisory Committee Meet