Goa to set up organ, tissue transplant organisation on lines of KEM Hospital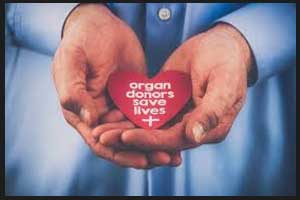 Panaji: Goa will set up a state organ and tissue transplant organisation on the lines of the one at KEM Hospital in Mumbai, state Health Minister Vishwajit Rane said Sunday.
Such a mechanism would help Goa have a registry of people requiring organ transplant, he added.
The bench, comprising Justices R M Borde and P K Chavan, had also asked authorities to make available necessary cross-matching facilities.
The court's directions came in response to a petition by NGO Mango Foundation seeking to direct the state and Central governments to notify Goa Medical College and Hospital (GMCH) as SOTTO.
The plea also sought that such a SOTTO at GMCH be linked to the Regional Organ and Tissue Transplant Organisation (ROTTO) West as well as National Organ and Tissue Transplant Organisation (NOTTO).
Rane said his ministry was in touch with a senior KEM Hospital official in this regard.
He said the SOTTO being set up at GMCH would be the seventh in the country.