Gorakhpur child deaths: Allahabad HC refuses to stay arrest of hospital doctor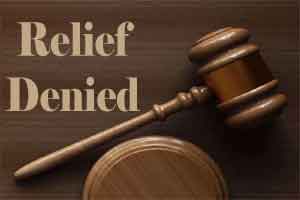 Allahabad:  The Allahabad High Court refused to stay the arrest of a Gorakhpur BRD Medical College doctor named in an FIR lodged in connection with the death of a large number of children admitted there last month.
A division bench comprising justices Ramesh Sinha and Krishna Singh dismissed the petition of Satish Kumar Rai, the head of the Anesthesia Department in the medical college, against whom an FIR has been lodged by the director general, the Directorate of Medical and Health Services of Uttar Pradesh.
Rai is among six persons named in the FIR that has been registered following the death of more than 30 children within a span of 48 hours in the second week of August.
Medical Dialogues team has recently reported that the UP Police "apprehended" Dr Kafeel Khan from Gorakhpur who was removed from his post in the state-run BRD Medical College where 30 children died in two days last month, a senior official said.
This is the third arrest made by the STF in the case.
The former principal of the medical college, Rajiv Mishra, and his wife, Purnima Shukla, were taken into custody by the UP STF on August 29 for questioning in connection with the deaths.
Read also: Gorakhpur children death: UP police apprehends Dr Kafeel Khan of BRD Medical College