Gorakhpur tragedy: Controversy over shunting out doctor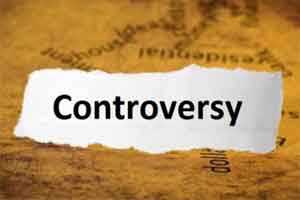 Gorakhpur: A row has erupted over shunting out of the nodal officer of paediatric department of Gorakhpurs BRD Medical College where over 60 children have died over the past one week, with resident doctors of AIIMS- Delhi alleging he was made a "scapegoat".
Dr Kafeel Khan was hailed as a hero after he reportedly bought oxygen cylinders with his own money when its shortage led to a crisis last week at the state-run hospital. However, hours after Uttar Pradesh Chief Minister Yogi Adityanath visited the hospital, Khan was removed as the nodal officer. Efforts by media to get in touch with him proved futile. Officials at the hospital said he has proceeded on leave.
A top source in the medical college said Khan has been accused of "fabricating stories" to back his claim of having made frantic efforts to save the lives of children as many of them were left gasping for breath for want of oxygen, the supply of which was disrupted by the vendor over alleged non- payment of dues.
Many of the children were claimed to have died in the hospitals neo-natal intensive care unit for want of oxygen.
The government, however, has been insisting Japanese encyphalitis was a major cause of the tragedy. Gorakhpur and areas surrounding it are prone to the disease which has claimed hundreds of lives over the past two decades. Khan is also alleged to be running a 50-bed hospital for children by proxy. The owner of the hospital, the source claimed, was his wife, a dentist. Private practice by government doctors is banned in Uttar Pradesh. He was also a member of the purchase committee of the medical college and had complete information about pending dues of the Lucknow-based company that supplied oxygen cylinders to the medical college, the source claimed.
Hours after the tragedy struck, Khan had said, "All the doctors were on the job for the past few days. We walked the extra mile. Some people are running a smear campaign on the social media because I am a Muslim.... They should not do so. I want to clarify that I am an Indian first, and I have done everything as a doctor."
President of the resident doctors association at AIIMS, Dr Harjit Singh Bhatti alleged that once again a doctor has been made a "scapegoat for the infrastructural lapse and failure of the government".
The association has written an open letter condemning Khan's removal and has also accused the Uttar Pradesh government of "gross neglect of public health".
"If oxygen, gloves, surgical instruments and basic medicines are not available in the hospital, then who is responsible? According to the government, the doctor is responsible.
"I request politicians not to spoil this relationship between the patient and the doctor to hide their incompetency," Bhatti said in the letter.
Read also: 
Gorakhpur Update: Doctors become Scapegoat in the Blame-game of Hospital Tragedy