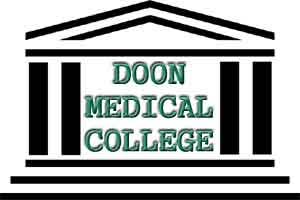 Dehradun : As Government Doon Medical College gears up to face the second round of  an  MCI inspection, the glaring drawbacks of the  first continue to persist. The Infrastructural delay due to land dispute , faculty strength of  95 as against the required 111, appointment of seven senior and junior doctors as against the 19 & 42 asked for respectively.
As per TOI reports,  the MCI inspection is likely to take place in the second week of March . The first inspection  had been conducted on January 5, 2015, during which  the MCI had  narrowed down 20 drawbacks. The Administration is working round the clock to overcome  all the objections and get clearance from the esteemed  body  to start its academic session in this year.
The staff that was to go on leave has been asked to stay back till the inspection is over. The land dispute has also been narrowed down with Patel Nagar  being decided upon  as the venue for establishing the building of the Doon medical  college. The academic staff strength has risen from 40 from the time of the first inspection to 95 prior  the second. The shortage in the departments of medicine, surgery and biochemistry however, are still standing
The foundation stone of the Doon Medical College was laid by then BJP government in the year 2009. However, the construction that was to start in 2011 is still  nowhere in site.The efforts of the college body are apparent; the MCI decision awaited .
0 comment(s) on Government Doon Medical College Gears up for MCI re-inspection In March