Government not to issue 'No objection' certificate for migrating doctors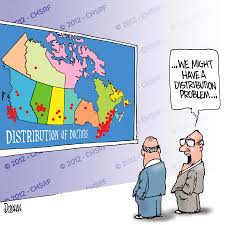 Government is firm on not giving the 'No objection' certificate to doctors migrating abroad for further studies considering there is a large issue of vacant posts to be tackled back at home

The government's decision to not to issue 'No Obligation to Return to India' (NORI) certificate in any circumstance, can be considered as a step forward to tackle the acute shortage of doctors in the country. The only exception to the rule is doctors seeking residency abroad, those who are above 65 years of age.

The Health Minister J P Nadda is reported to have told the media that in his reply to the Rajya Sabha he stated that this was as per the revised guidelines of the Health & Family Welfare Ministry to stem the brain drain of doctors.

Elaborating on the few steps taken by the government such as enhanced pay and allowances of doctors after implementation of the 6th Central Pay Commission and amending MCI regulations to provide the age of superannuation for doctors in teaching cadre to up to 70 years, the government seems to be confident of heading in the right direction to curb the mass exodus.