Government Programmes to Encourage Sterilisation: Minister apprises parliament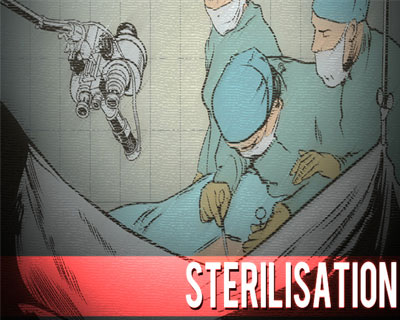 New Delhi: Through a written reply answer to the question in Rajya Sabha The Minister of State (Health and Family Welfare), Smt Anupriya Patel informed about the Government Programmes to Encourage Sterilisation.
 The minister informed about as per Government of India guidelines, sterilization can be conducted at established health care facilities with functional operation theatres. Health being a state subject, this list is maintained by respective State Governments.
The Government has not commissioned any study on the reasons for this disparity as the Family Planning Programme in India is voluntary in nature and the Government promotes all family planning choices including female sterilization equally. It is the prerogative of the clients to choose a family planning method as per their reproductive rights and the Government provides the services free of cost in all public health and accredited private/ NGO facilities as per the demand.
The initiatives undertaken by the Government to promote male sterilization in the country are:-
1.  'Vasectomy Fortnight' is being observed in the month of November every year in all States of India to raise awareness on male participation and promotion of male sterilization.
2. Training of service providers in No Scalpel Vasectomy (NSV) to enhance the pool of service providers.
3. Under the enhanced compensation scheme for sterilization, the compensation for male sterilization has been substantially increased.
4. A 360 degree media campaign underlining the role of men in family planning has been rolled out to encourage men to adopt FP methods.
Health is a state subject, and recruiting Male Health Workers is the prerogative of the State Governments.




Female and Male sterilization conducted in 2017-18




Name of state


Female sterilization


Male sterilization




A &N Islands


693


0




Andhra Pradesh


192,678


1,153




Arunachal Pradesh


836


1




Assam


34,975


2,649




Bihar


474,071


2,576




Chandigarh


2,248


37




Chhattisgarh


53,966


7,066




Dadra & Nagar Haveli


1,256


7




Daman & Diu


283


1




Delhi


16,514


491




Goa


2,435


12




Gujarat


324,284


2,203




Haryana


62,090


1,682




Himachal Pradesh


12,326


888




Jammu & Kashmir


12,404


357




Jharkhand


99,820


1,586




Karnataka


306,232


912




Kerala


60,125


696




Lakshadweep


57


0




Madhya Pradesh


299,274


3,727




Maharashtra


404,178


11,629




Manipur


669


73




Meghalaya


2,605


9




Mizoram


1,308


1




Nagaland


1,556


8




Odisha


86,541


1,148




Puducherry


7,431


5




Punjab


35,608


1,151




Rajasthan


245,965


2,559




Sikkim


119


5




Tamil Nadu


255,858


2,401




Telangana


68,985


3,616




Tripura


2,617


13




Uttar Pradesh


256,641


3,994




Uttarakhand


12,400


403




West Bengal


171,825


4,477




TOTAL


3,510,873


57,536