Government to dilute norms for drug testing and regulation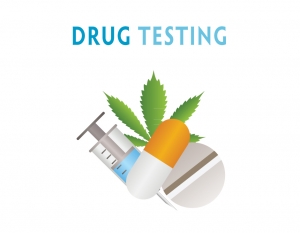 As per a recent report in the Express, the government is reported to be mulling over its decision to dilute norms for drug testing and regulation. The move is to ease the strict norms posed by the government for drug testing and registering.
The ministry has observed that the stricter norms implement earlier in 2013 has strongly led the many pharma firms and contract research or groups to move their clinical trial programmes elsewhere.
This fact is also supported by the data which clearly indicates that clinical trial applications fell from 480 (with 253 approved) in 2012 to 207 (with 73 approved) in 2013.
However, the Express also reports that such a move is likely to encourage unethical practices by pharma companies, during the clinical trials.
Supporting this fact statistically is the government data itself which shows more than 2,600 patients participating in clinical trials in India reported to have died between 2005 and 2012, and nearly 12,000 suffered serious adverse effects. Out of these, 80 deaths and more than 500 adverse effects have been a clear offshoot of clinical trials.
As reported exactly by the
Express
, Swaminathan, who is also Director-General of the Indian Council for Medical Research (ICMR), said strict norms being followed for clinical trials during drug testing was resulting in less research in medicine, and no new drugs were being registered. She said under the new rules, fresh clinical trials related to drug policies, strategies to administer drugs for particular diseases and combination of drug therapies will be cleared by local ethics committees and wouldn't need to go through the Drug Controller General of India (DCGI), which is responsible for approving new drugs, clinical trials and medical devices, as well as monitoring the quality of pharmaceutical products.
The stricter norms were implemented in action in 2009 after a study funded by the Bill and Melinda Gates Foundation to test the human papillomavirus (HPV) vaccine, which causes cervical cancer came into highlight. This trial allegedly resulted in the death of seven participants involving 24,777 adolescent girls. It was halted by ICMR in April 2010, and a memorandum from 68 human rights and women's groups to the Union Minister of Health and Family Welfare opposing the trial as "unethical".
As a result of this unprecedented development, the Supreme Court later put on hold trials of all new drugs in 2013. After much conviction by the health ministry, the apex court allowed clinical trials in India, but imposed a three-tier screening process for all trials. After which new rules and amended existing legislation were implemented by the health ministry.  to tighten the regulatory control of clinical trials.