Government to focus on Setting Up of Medical Colleges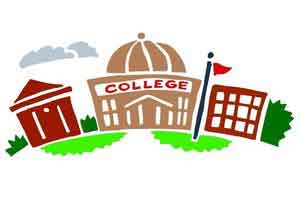 To meet the shortfall of human resources/facilities in health sector, a Centrally Sponsored Scheme for establishment of New Medical Colleges by upgrading district/referral hospitals has been introduced with focus on underserved areas of the country. 58 districts under the scheme in 20 States/UTs have been identified.
As per the laid down procedure, Detailed Project Reports (DPRs) submitted by the State/UTs are required to be evaluated by a Technical Evaluation Committee (TEC) before they are approved by the Empowered Committee (EC). Implementation is to be carried out by the respective States/UTs.
Details regarding number of government and private medical colleges established during the last three years including current year with intake capacity of MBBS seats are given at below:-




Medical Colleges set up during the year 2013-14




S. No


State


No. of Medical Colleges

set up


No. of MBBS involved




Govt.


Pvt.


Govt.


Pvt.




1


Andhra Pradesh


1


2


100


300




2


Bihar


2


-


200


-




3


Chhattisgarh


1


1


50


150




4


Delhi


1


 -


50


-




5


Haryana


1


-


100


-




6


Himachal Pradesh


-


1


 -


150




7


Karnataka


1


2


100


300




8


Kerala


1


1


100


150




9


Maharashtra


-


1


-


100




10


Odisha


-


1


-


100




11


Tamil Nadu


2


1


200


150




12


Uttar Pradesh


2


1


200


100




13


West Bengal


1


1


100


150






Total


13


12


1200


1650








Medical Colleges set up during the year 2014-15




S. No


State


No. of medical Colleges set up


No. of MBBS seats involved




Govt.


Pvt.


Govt.


Pvt.




1


Andhra Pradesh


2


1


250


150




2


Assam


1


 -


100


-




3


Chhattisgarh


1


-


100


-




4


Karnataka


-


1


-


150




5


Kerala


2


3


150


400




6


Madhya Pradesh


-


1


-


150




7


Maharashtra


-


1


-


150




8


Rajasthan


1


1


100


150




9


Uttar Pradesh


-


2


-


300






Total


7


10


700


1450








Medical Colleges set up during the year 2015-16




S. No


State


No. of medical Colleges set up


No. of MBBS seats involved




Govt.


Pvt.


Govt.


Pvt.




1


Andaman and Nicobar Islands


1


 -


100


-




2


Andhra Pradesh


-


1


-


150




3


Gujarat


2


-


300


-




4


Haryana


1


-


100


-




5


Karnataka


3


-


450


-




6


Madhya Pradesh


-


1


-


150




7


Maharashtra


2


1


100


250




8


Rajasthan


 -


1


-


150




9


Tamil Nadu


1


-


100


-




10


Uttar Pradesh


1


3


100


450






Total


11


7


1250


1150