Govt forms fresh panel to suggest MCI restructuring framework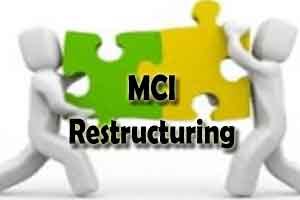 The government has announced that a four-member committee, headed by the NITI Aayog vice chairman, has been constituted to suggest an implementation framework for restructuring of Medical Council of India (MCI).
Union Health Minister J P Nadda, in a written reply in Lok Sabha, said the government had amended the Indian Medical Council (IMC) Act, 1956, through the Indian Medical Council (Amendment) Act, 2010, and suspended MCI for one year with constitution of Board of Governors (BoG) to perform the functions of the council.
"Subsequently the term of the BoG was extended till November 10, 2013. The council was reconstituted on November 6, 2013. A Group of Experts (GoE) was constituted in July 2014 to study the existing IMC Act and to make recommendations to the government to make MCI modern and suited to the prevailing conditions.
"The GOE submitted its final report. The report of the GoE was placed before the Parliamentary Standing Committee. The latter has recently presented its report to the Ministry. A four-member committee headed by vice chairman NITI Aayog has been constituted to suggest an implementation framework for restructuring of MCI," Nadda said.
The standing committee in its report had called for restructuring the MCI, stating that its current composition is "biased" against larger public health goals and is an "exclusive club" of medical doctors from corporate hospitals and private practice.
The committee had said the elected MCI neither represents "professional excellence nor its ethos", and that more than half of the members are either from corporate hospitals or in private practice.
Nadda said that as per the website of British Medical Journal, some experts have welcomed the report of the committee on functioning of MCI in which the committee has called for radical reform of the statutory body which overlooks medical education in the country.