Govt hospitals in Goa to charge outside patients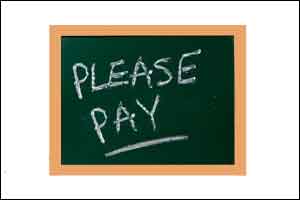 Panaji:  Non-Goans availing medicinal facilities at state-run hospitals will now have to pay "nominal" fees for the services, offered free of cost till date, with state Health Minister Vishwajeet Rane saying the decision is taken to ensure that Goans get a "fair deal".
The Health department, headed by Rane, will form a five-member committee under Additional Secretary (Health) to work out the modalities to allow free services in the government hospitals only for the people who are domicile of Goa.
Rane said the decision was taken to "ensure that Goans get a fair deal in these facilities".
"From December 1 this year, all non-Goans will have to pay a nominal fee to avail the facilities in the hospitals like the Goa Medical College, the South Goa District Hospital (Hospicio), the North Goa District Hospital (Azilo) and all the primary, community and urban health centres," he told PTI.
The minister said the committee will submit its recommendations on the amount of fees chargeable within next ten days.
Apart from Goans, patients from neighbouring Konkan belt in Maharashtra and from Karwar in Karnataka also use services of the government hospitals in the coastal state.
"Almost 40 per cent of the patients visiting the Goa Medical College and other two district hospitals are not from Goa, due to which the Goans have to face a lot of inconvenience," the minister said.
He clarified that people from outside the state "would not be denied treatment", but will be charged nominally.
The minister said the Goans can produce the Deen Dayal Social Security Yojana card as one of identity proofs.
"If they don't have DDSSY card then they can produce any document like the voting card to prove that they are domicile of Goa," he added.