Govt ready to make funds available to hospitals for diagnosis, treatment of diseases: CM Nitish Kumar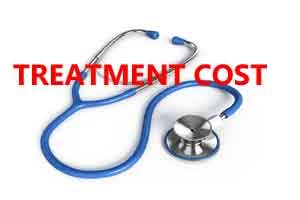 Patna: Chief Minister Nitish Kumar on Wednesday directed government doctors to prepare list of gadgets necessary for diagnosis and treatment of diseases and assured them of making adequate funds available to purchase them.
Mr Kumar after inaugurating and laying foundation for 182 projects of health department worth Rs 1,029 crore here said that doctors from Patna Medical College and Hospital, Nalanda Medical College and Hospital, Indira Gandhi Institute of Medical Sciences and other medical institutes were present at the function.
Read Also:
Initiative to improve Modicare to be launched on October 10
He said they should prepare list of medical gadgets necessary for diagnosis and treatment of all diseases at major government hospitals. He said state government would make arrangement for funds adding that if anybody willingly wanted to go outside the state for treatment of his disease, there was no problem but nobody should be compelled to do it due to lack of facility in the state.
Chief Minister said that only purchase of hi-tech medical gadgets would not be sufficient as capable and trained doctors and para medical staff should be available to use them. He said that all medical gadgets once purchased should be properly used.
Read Also:
Delhi CM Kejriwal lays foundation stone for 362 bed trauma centre at Sanjay Gandhi Hospital