Govt redrafts Bill for regulating allied healthcare services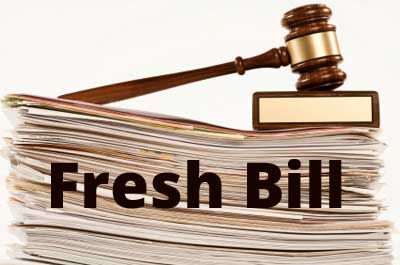 New Delhi: Physiotherapists, nutritionists, radiological service providers and other allied healthcare professionals will soon be brought under the ambit of a national regulator, as per a redrafted Bill by the Centre.
The Union Health Ministry has redrafted the 'Allied and Healthcare Council Bill' which aims to regulate over 50 types of allied and healthcare professionals as well as set standards for their education and practices.


"As per the redrafted Bill, a Central Council will be established which will ensure registration, verification and licensing of these professionals.

"Currently these allied healthcare professionals are not regulated by any Council and there is no system in place to accurately quantify and identify these professionals who are an important and integral part of the healthcare system," a senior Health Ministry official said.

The official said allied healthcare professionals are estimated to comprise at least 40 per cent of healthcare workforce.

The Council will also determine minimum standards of education, curricula, salary structures and career pathways for these professionals.

The draft Bill also proposes separate state councils to undertake the implementation of the standards set by the central council.

It also seeks to set up a mechanism for oversight of institutions, curricula of such courses and professionals graduating from such institutions.

"Penalties have also been incorporated for non- compliance of statutory provisions as stated in the draft Bill," the official said, adding the draft Bill will soon be sent for inter-ministerial consultations.

The draft earlier called 'Allied & Healthcare Professionals Central Council Bill 2015' was put in public domain in October 2015 and the Ministry had sought suggestions and feedback from people.

"We redrafted the Bill and incorporated necessary changes based on the suggestions and feedback received from general public," the official added.