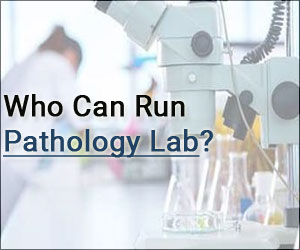 New Delhi: Responding to the Public Interest Litigation (PIL) challenging the latest amendments to the Clinical Establishments (Central Government) Amendment Rules, 2018 as per which MCI recognized doctors are desired, but not essential for running small laboratories across the country, the Chief Justice of the Delhi High Court has directed the Government as well as NABL to respond in the matter.
Medical Dialogues had earlier reported that in July 2018 the Ministry of Health, had issued a gazette notifying the Clinical Establishments (Central Government) Amendment Rules, 2018. The said rules. The key feature of the rules was that, based on the scope of services, the  Medical Diagnostic Laboratories (or Pathological Laboratories) were divided into Basic Composite (Small), Medium and Advanced. The rules also added that for running basic composite( Small) labs it is NOT mandatory to have MBBS doctor or pathologist for running the lab if they are not interpreting the results. 
Read Also: Doctor NOT essential to run Small path labs: Health ministry Gazette
Read Also: Doctor not essential to run basic pathology labs: Health Ministry directs implementation
"With these Government of India rules, any Tom, dick & Harry can run tests and provide the laboratory reports which form the basis of treatment in more than 80% of patients treated daily in the country and promotes quackery contrary to its objectives. This is resulting in deaths of thousands of innocent patients in India on a daily basis which goes unnoticed." Dr Jain told Medical Dialogues
"Moreover, The impugned Central Government Rules are in violation of Hon'ble Supreme Court orders in SLP (C) 28529/2010 dated 12-12-2017 & Review petition order dated 10.07.2018 by the Hon'ble Chief Justice of India Shri Ranjan Gogoi which categorically say "All the laboratory reports are to be signed by registered Medical Practitioners with postgraduate qualification in Pathology", Dr. Jain said.
The petition demanded that the earlier order of Hon'ble Supreme Court be implemented across the country in all states and close/shut down all illegal pathological laboratories running without the requisite criteria or in contravention of the mandate of law.
It also requested the Delhi High court to formulate guidelines on important issues related to sample collection centers, sample transport, electronic signatures on pathological reports by authorized signatories, number of pathology labs which can be visited by a pathologist in a day, daily internal quality control and passing of health insurance claims in India by IRDA only on legitimate laboratory reports.
Based on the petition, the Delhi HC directed the Ministry of Health & family Welfare, Govt. of India, The Government of NCT of Delhi, National Accreditation Board for Testing & Calibration Laboratories and Insurance Regulatory and Development Authority of India to respond in the matter
12 comment(s) on Govt Rules allowing Pathology labs to run without Doctors: Delhi HC directs Centre, NABL to respond