Govt to make pharma marketing code mandatory: Ahir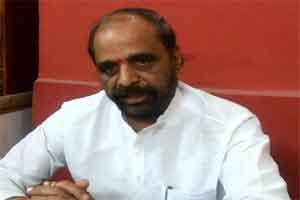 New Delhi: Government has decided to make Uniform Code of Pharmaceutical Marketing Practice (UCPMP) mandatory in order to control unethical practices in the industry, Parliament was informed.

In a written reply to the Lok Sabha, Minister of State for Chemicals and Fertilisers Hansraj Gangaram Ahir said the government had prepared a draft UCPMP which was adopted voluntarily with effect from January 1, 2015 for 6 months by the pharmaceutical industry including medical device industry.

"This has last been extended up to March 31, 2016. The said code was reviewed and it has now been decided to make it statutory. Once the code is made statutory it is expected that the unethical practices could be controlled more effectively," the minister said.

As per the code, the companies can extend funding for medical research and study through approved institutions as per law and it should be fully disclosed.

The code also have stringent measures for audio video promotional activities and for the supply of free samples of medicines.