Govt to purchase 458 ambulances for facilitating patients in Haryana: Health Minister Vij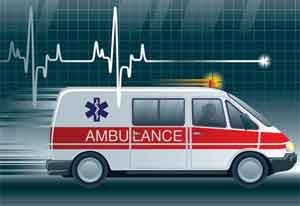 Chandigarh: Haryana Health Minister Anil Vij has recently announced that over 458 ambulances would be purchased for facilitating the patients in the state and tenders have been floated for about 150 ambulances.
The Health Minister Vij said that the procedure to purchase the remaining number of ambulances would soon be completed. At present, 358 ambulances are providing services in the state. All ambulances are equipped with an adequate quantity of fuel and all are being driven by trained drivers, he added.
These ambulances include one general ambulance equipped with an oxygen cylinder and other ambulances with advanced life support systems and ventilators in it. Such ambulance is being made available in each district, said the Minister.
The Health Department is going to set up one call centre for the entire state, from where all ambulances in the state would be monitored, he added.
Read Also: Two District Civil Hospitals to get a revamp: Haryana Health Minister