Govt to set up satellite centre of NIMHANS in Maharashtra: Health Min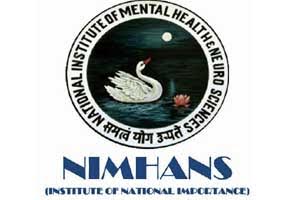 Maharashtra: would soon set up a satellite centre of Bangalore-based National Institute of Mental Health and Neurosciences, state Health Minister Deepak Sawant said today.
The NIMHANS is the country's premier multidisciplinary institute for patient care and academic pursuit in the field of mental health and neurosciences and in 2012 was declared an 'Institute of National Importance'.
He said the satellite facility would be opened in one of the four mental health hospitals in the state situated at Thane, Pune, Nagpur and Ratnagiri.
"The NIMHANS has given in-principle approval to act as an advisor to the satellite facility in Maharashtra and will assist the state government to set it up. We will now follow it up with the Centre," Sawant said.
Sawant had visited the Bangalore-based institute today.
"Once the centre is set up in Maharashtra, it will benefit patients from Gujarat, Madhya Pradesh and Chhattisgarh as well," he said.
The minister informed that NIMHANS had also promised support for "memory clinics" (to identify, investigate and treat memory disorders) that the state government planned to start.