Greater Noida to get an AIIMS at a cost of 800 crore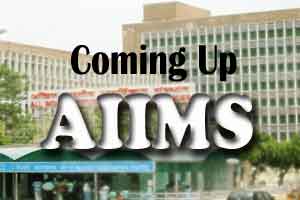 Greater Noida is expected to be the next destination for AIIMS, a hospital infrastructure to be set up at cost of 800 crore.

As further implied by the Greater Noida industrial development authority (GNIDA), the permission for the institute has been granted by the UP cabinet and a formal notification is expected in feb . It will be a 500-bed hospital and an educational institute. It will initially offer 150 MBBS seats and likely to begin this academic session in July.

As further implied by GNIDA, the institute campus infrastructure is already in place and now just needs to be converted to AIIMS. It has already been certified by the King George's medical university and MCI.

The institute will have facilities at par with any other AIIMS but will make healthcare and education more affordable. It will have 150 ICU beds, 300 doctors, 250 nurses, 450 pharmacists, and 1000 faculty members. Only a notification is awaited from the govt, as implied by the director of the institute.

Deepak Agarwal, CEO of GNIDA, told TOI the medical institute, located on the campus of Gautam Budh University in Greater Noida, is already in place. "Now this facility will be converted into the Institute of Medical Sciences," Agarwal said. "Currently it is under GNIDA but will be taken over by the medical education department, UP government, and will be run under the Society Act," he added.

The official said the institute has been certified by King George's Medical College, Lucknow, and the Medical Council of India has also given the requite approval. "Principal secretary of medical education Anup Chandra Pandey, who had inspected the institute in December last year, and chief secretary Alok Ranjan have also given their go-ahead for the project," Agarwal said.

According to the plan, the autonomous institute will have infrastructure and teaching staff at par with any other premier private medical institute in the country, but will be affordable. This will give students a chance to pursue MBBS course irrespective of their economic background, officials said.

The proposed 500-bed hospital will have 150 intensive care unit beds, 300 doctors, 250 nurses, 450 pharmacists and a total of about 1,000 faculty members. "The bylaws are already ready. Other formalities are likely to be completed soon. If all goes as per plan, we could start the first academic session by July this year," said Dr AK Bhatt, director of the institute.

"We are now awaiting the notification from the state government, which is expected by February 20," he added.