Gujarat model to be adopted for implementation of Ayushman Bharat scheme in Jharkhand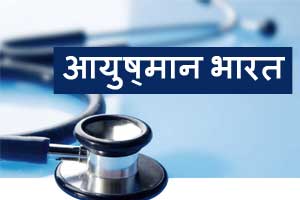 Ranchi: The Jharkhand Government has decided to adopt the Gujarat Model (Hybrid Model) for implementation of the Ayushman Bharat Scheme in the state which will cover 57 lakh families in Jharkhand.

A decision in this regard was taken in a high level meeting today chaired by Chief Minister Raghubar Das at the project building in which it was decided that the Hybrid Model which has been implemented in Gujarat, Chhattisgarh and West Bengal will be adopted in the state under which one lakh of health insurance cover will be given by the company while additional four lakhs will be paid by the means of a trust .

Mr Das has said no person should undergo any sort of difficulty in availing the scheme. He also directed the health department to hold a review and come out with a detailed plan in the cabinet. The chief minister directed on project basis the scheme should be launched so that without any hiccups the scheme can be rolled out across the state on September 25.

Those present in the meeting included Chief Secretary Sudhir Tripathi, Principal Secretary health Nidhi Khare, Principal Secretary to Chief Minister Sunil Kumar Barnwal and others.